Our guest this week is probably the biggest guest we've ever had on Black And A Half, from Last Comic Standing – Emmett Montgomery. Emmett is a good friend and supporter or both of us and it was awesome to get to have him on the show. Emmett produces and hosts a monthly variety show that he describes as his "love letter to Seattle," called The Weird and Awesome with Emmett Montgomery. This is a show that you need to check out. We talk to Emmett about his love of horror movies, the Pepsi vs Coke debate, and lots of fun stuff. Really great episode that flies by. Listen now.
Also, be sure to subscribe to us on iTunes, it helps us out a lot. Subscribe here!
And if you like the episode, please please please share it on Facebook and other social media. That will keep this show going!
About our Guest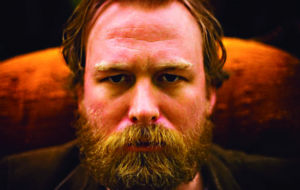 Emmett Montgomery is a comedian/storyteller who was made in Utah but has lived in Seattle for most of the 21st century and been failing beautifully on and off the stage for over a decade. When he is not wandering the country telling jokes and falling in love with America, he produces local shows that focus on building community, pushing the limits of what it means to be a performer and celebrating the unique beauty of the city he lives in (Weird and Awesome with Emmett Montgomery, The Magic Hat) Emmett was part of the top 100 in NBC's Last Comic Standing Season 9 (2015) and was voted Seattle Weekly's Best Comic of 2015 and named one of City Arts Magazines Artists of 2015. Has performed at festivals across the country including the Bridgetown Comedy Festival, Sasquatch Music Festival and the Women In Comedy Festival and can be heard on nationally podcasts like Risk! (storytelling) , Put Your Hands Together (jokes) and Competitive Erotic Fan Fiction (gross) and has worked with famouses and brilliants like Maria Bamford, Dave Chappelle and TJ Miller. Mr. Montgomery tells jokes from his heart, usually his heart is full of hope but sometimes it is full of spiders.
Podcast: Play in new window | Download
Subscribe: Apple Podcasts | RSS