Teenage Mutant Ninja Turtles: Mutant Mayhem (2023)
PG ‧ Animated Action/Comedy ‧ 1 Hour 40 Minutes
Written by Seth Rogen & Evan Goldberg & Jeff Rowe and Dan Hernandez & Benji Samit
Story by Brendan O'Brien and Seth Rogen & Evan Goldberg & Jeff Rowe
Directed by Jeff Rowe Co-Directed by Kyler Spears
THE CAST
Micah Abbey, Shamon Brown Jr., Hannibal Buress, Rose Byrne, Nicolas Cantu, John Cena, Jackie Chan, Ice Cube, Natasia Demetriou, Ayo Edebiri, Giancarlo Esposito, Post Malone, Brady Noon, Seth Rogen, Paul Rudd, Maya Rudolph.
THE STORY
(In their own words). After years of being sheltered from the human world, the Turtle brothers set out to win the hearts of New Yorkers and be accepted as normal teenagers through heroic acts. Their new friend April O'Neil helps them take on a mysterious crime syndicate, but they soon get in over their heads when an army of mutants is unleashed upon them.

THE BEST
The BEST things about the film
The humor/comedy – It's a hilarious film. I caught a couple of callbacks to previous films, I'm not an expert in TMNT, and I'm sure there were a lot more, but I'm sure there is a lot more that I didn't catch.
The writing – Quick, witty…dialogue flows seamlessly.
The updates – One thing that always scares me about bringing back long-time characters into the modern world is how they decide to update it. They flawlessly updated it to modern times. They reference pop culture as if they are just normal teen high school kids. April, the Turtles' sole female ally, is modernized to be a young black/biracial budding journalist from previous iterations.
The Story – This was a tremendous first TMNT film for someone like me because it is an origin story that thankfully only wades a little bit into how they got to where they are, just enough to get the idea and feel like I completely understood the backstory. Most of the story involves the deciding to "go public" and let people know they exist. They set up the protagonists well with clear motivations for revenge over humanity, which is understandable and diabolical.
The Acting – The voice acting is top-notch.
THE WORST
The only thing I didn't like about the film I would ruin a significant plot point by telling you. So, if you want, message me, and I will tell you after you've seen it.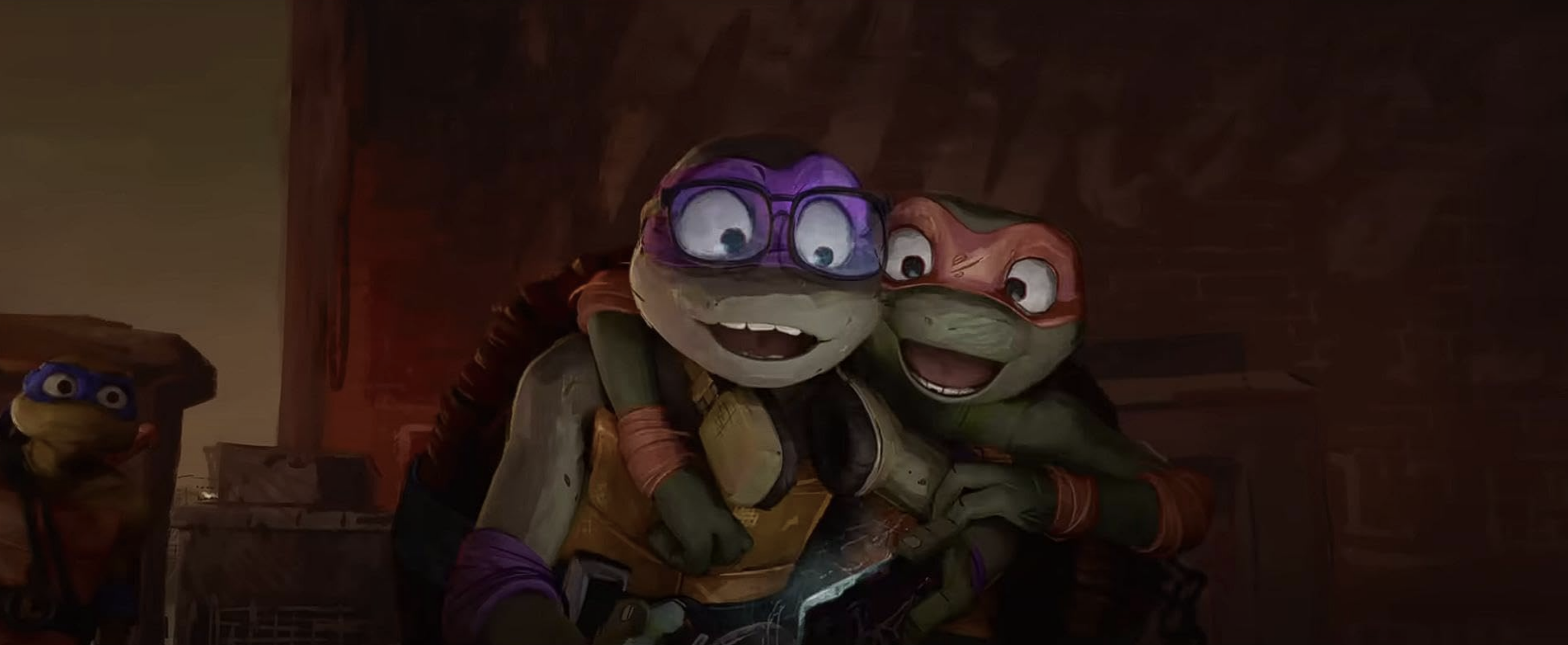 THE COMMENTS
I confess I am not a huge animation fanboy. I usually have trouble connecting emotionally with animated films (aside from UP, I'm not a monster). But I found myself really getting into this film, which especially surprised me because it is full of gnarly-looking mutant creatures that are the foils of the Ninja Turtles. They don't look believable as living creatures, and that kind of thing really takes me out of this type of film.
THE LESSON
Sometimes you gotta trust a stranger.
IS IT REWATCHABLE
Yes, I see kids especially replaying this a lot.
THE FINAL WORD
The popular Teenage Mutant Ninja Turtles are back in animated form in a film that offers a fresh, fun adventure that is sure to be the start of a new series of adventures. This action comedy film centers around a brief origin story of the quartet and a journey of discovering who they want to be after being raised by a fearful, human-hating father figure. Excellent voice-over acting draws the audience into the film, almost making you forget you are watching animated turtles with all these emotions. A good family film with lots of action and minimal scares serves up a solid introduction to the Ninja Turtle universe.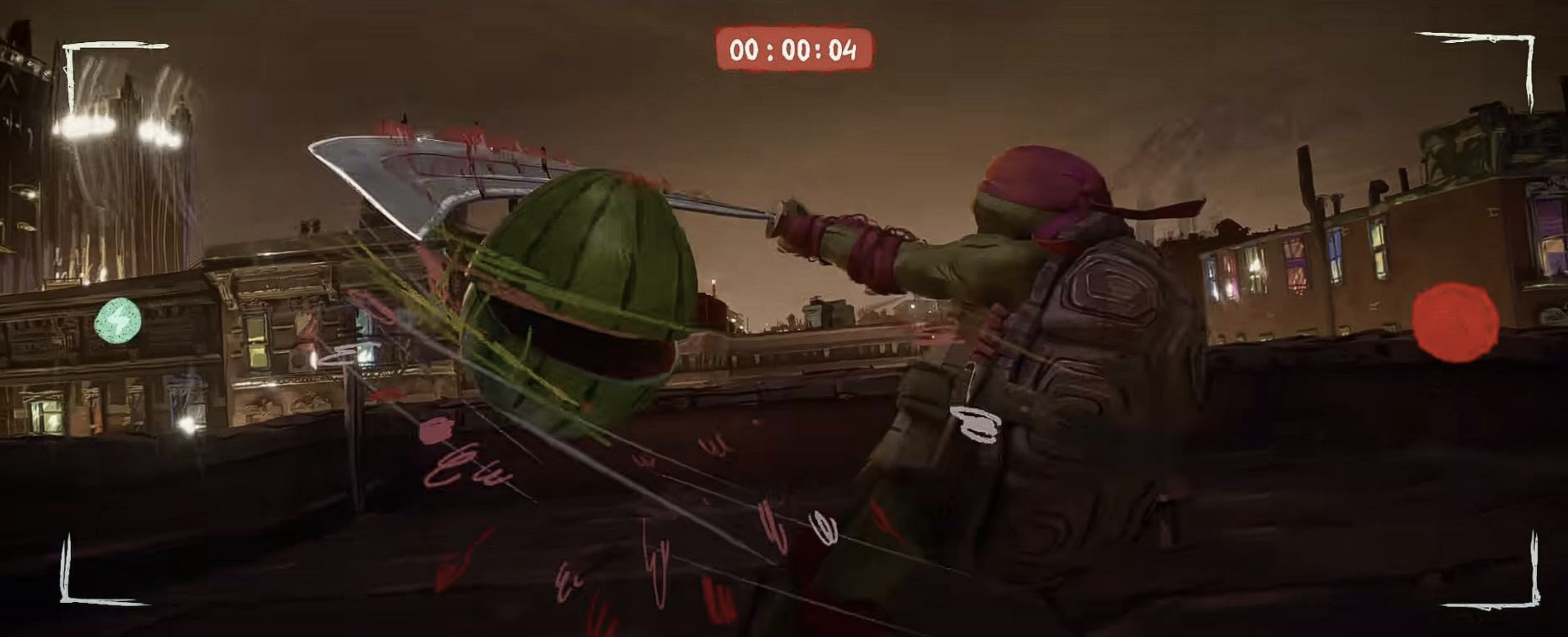 THE VERDICT
My 3L system gives me the choice to Love It, Like It, or Lose It.
Teenage Mutant Ninja Turtles: Mutant Mayhem gets a Like It.
THE TRAILER
THE MEME REVIEW