Wish (2023)
PG  ‧ Fantasy/Musical/Animated ‧ 1 Hour 35 Minutes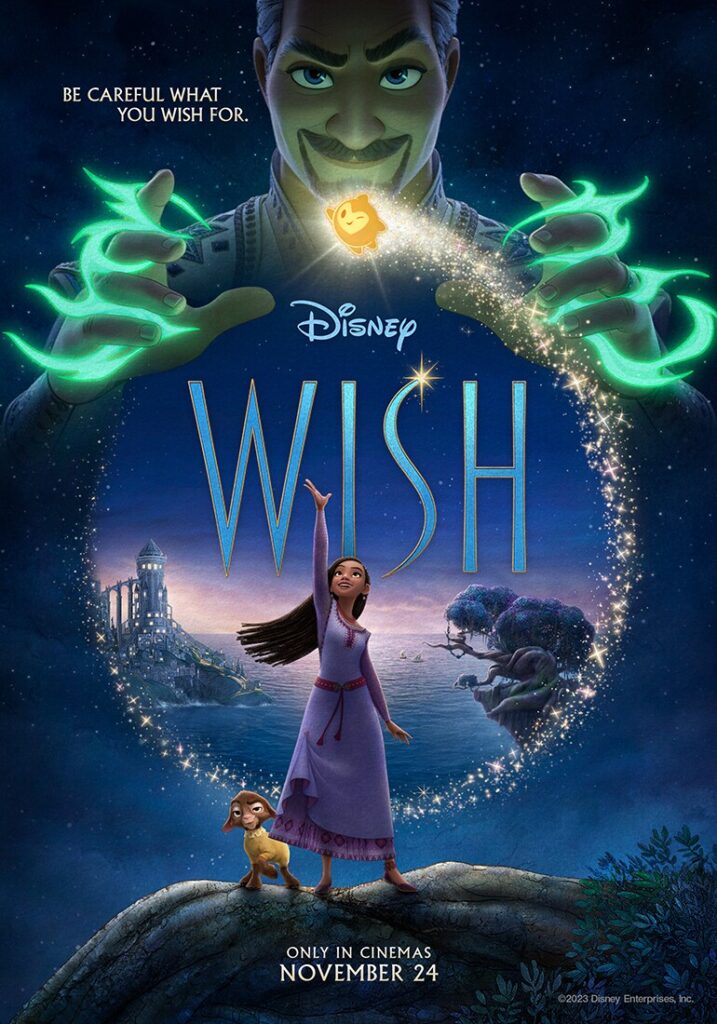 Written by Jennifer Lee and Allison Moore
Directed by Chris Buck and Fawn Veerasunthorn
THE CAST
Ariana DeBose, Chris Pine, Alan Tudyk, Angelique Cabral, Victor Garber, Natasha Rothwell, Jennifer Kumiyama, Harvey Guillén, Evan Peters, Ramy Youssef, and Jon Rudnitsky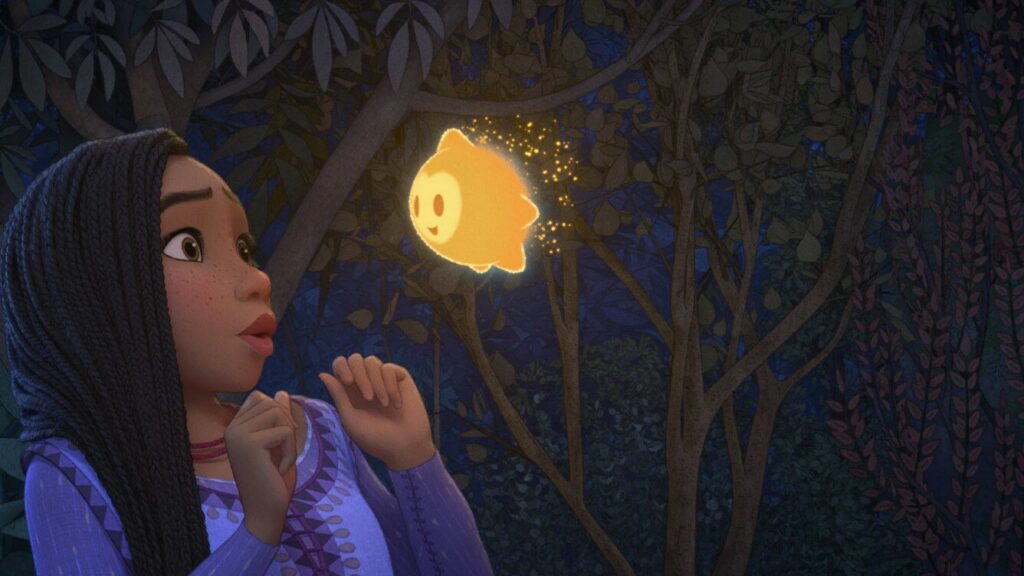 THE STORY
(In their own words).
Young Asha makes a wish so powerful that it's answered by a cosmic force, a little ball of boundless energy called Star. With Star's help, Asha must save her kingdom from King Magnifico and prove that when the will of one courageous human connects with the magic of the stars, wondrous things can happen
THE BEST
The BEST things about the film
Nostalgia – It is an Easter egg-filled, Nostalgia-laden, Disney-fest.
Songs – Very catchy, perfect tone for the film, sung from moments where words are not enough to express the feelings.
Animation – There is a perfect blending of an older animation style with a new technology that simultaneously makes it feel familiar and like something fresh.
Voice Acting – The voice actors did a tremendous job throughout the film. Chris Pine is probably the most recognizable voice. I prefer when I can get lost in the film and not think about the actor voicing the script. Most of the time, I think – "hey, that's Chris Pine." Which I will say I find distracting.

THE WORST
The WORST things about the Film
Predictable – There wasn't much in the film that went in unexpected directions.
Villain – The villain of the film is pretty flat. I could have enjoyed seeing him fleshed out more as a character.

THE COMMENTS
There is a lot to Disney's newest animated feature, Wish. The more time I have to think about the film, the richer I realize it is.
Wish is about a King who "takes" and "protects" people's wishes like they are collectible Pokemon cards. The wishes live in little bubbles in a castle room. The people then forget the wishes they had and can move on with their lives until/if the king grants them the holy blessing of making their wishes come true.
Wish is fast-paced.
Wish is full of memorable music, which is exceptional for me as someone who takes a while to warm up to musicals.
Wish is a love letter to all past Disney animated films.
Wish is an origin story to all the Disney stories we've come to love.
Wish skillfully blends what we love about past Disney films while moving the stories forward to modern audience sensibilities.
Wish made me feel good.
Wish made me care.
Wish felt like it's always been there. It fits so perfectly into the Disney catalog that I wondered how it didn't exist before. I can see it fitting perfectly into Fantasyland in Disneyland. I can see the songs being sung during the parades.
We've all made wishes and experienced the hope that comes from that. Hope is relatable.
I wish more films made me feel the way Wish did.

THE LESSON
Your wish belongs to you.
IS IT REWATCHABLE
Yes. And if you have children, you'll probably see it thirty times.
THE FINAL WORD
Wish is delightful, fast-paced, and entertaining. Wish is a love letter to all other Disney animated features. Wish is the most meta of all Disney movies. It's an ultra-Disney movie. The only way this film could be more Disney is if Walt Disney himself had appeared in it. Wish's music is first-rate. The music takes you on a journey where the words alone aren't enough to express your feelings. If you are a fan of the Disney animated film catalog, you'll easily add this into your collection and will be delighted with multiple viewing, picking out all the Easter Eggs they spread throughout the film. Wish doesn't disappoint in any way. You'll wish they had come out with this sooner.
THE VERDICT
My 3L system gives me the choice to Love It, Like It, or Lose It.
Wish gets a very strong Like It.
THE TRAILER
THE MEME REVIEW