Joseph Grienauer came by to help Silas cohost a fun interview with the artistic director of Turbo Turkey productions, Adam Hegg, and they talk about streaming shows, our dream Klingon sitcoms,  and Adam's Superhero plays.
About the Guest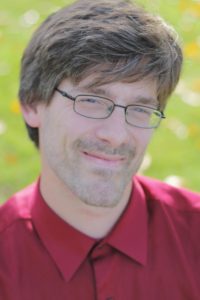 Adam Hegg is originally from South Bend Indiana and has a Bachelor of Theater degree from Indiana University.  He moved out here in 2008 to both pursue acting and Sketch comedy and improv and be with his Girlfriend and now wife Anna.   Adam is the founder of Turbo Turkey Productions now celebrating ten years. Adam has been seen in many plays including several shows at Burien Actor;s theater and Valley Center Stage in North Bend. WA.    Adam is also a avid comic book fan and favorite character is Spider-man. Adam created his own comic book universe and from that wrote his first play Electric Man in 2015. From there He wrote a horror comedy named Jenny as part of anthology called Turbo Turkey the Dark meat and played a Killer Otter.   From there he expanded the universe and brought in more characters and wrote Fiona Lelio and PANORAMIC and co-wrote The Safeguard Society. And plans to continue to produce plays, sketches and improv comedy for years to come
Sponsor:
This episode is brought to you by Silas Lindenstein at Skyline Properties. Is he a celebrity real estate agent or just a funny one? Either way, if you are looking to buy or sell a home in the Greater Seattle area, go to www.SilasGetsReal.com or email Silas at Silas@SilasGetsReal.com.  Also, check out his Home Buying podcast at www.YoureBuyingAHome.com.