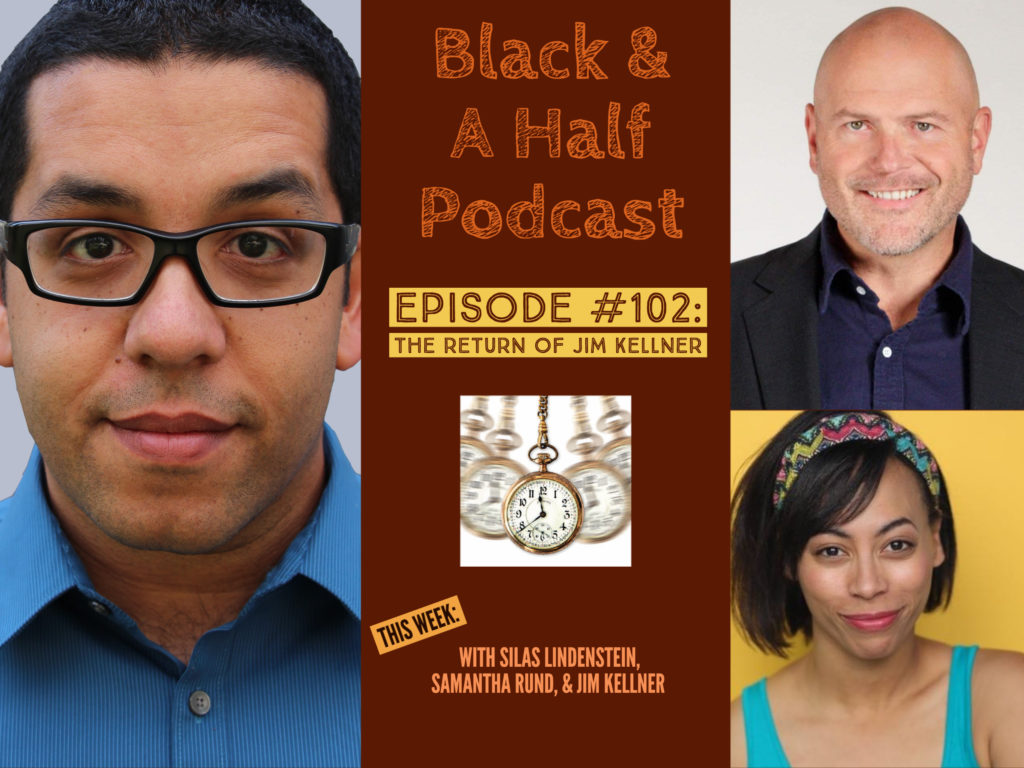 World Renowned Hypnotist Jim Kellner returns! He comes on to talk to Silas and Samantha about hypnotism and how hypnosis can help people living with anxiety in these C19 times. They also give Silas some Real Estate advice on dealing with an awkward situation, they discuss how Hollywood will move forward and even a little on cultural appropriation by UK nurses.
Ways to support Black & A Half!!!

Please give us a 5 star rating and review & subscribe to us on iTunes!

Become a supporter on Patreon for a small monthly donation: www.Patreon.com/blackandahalf
Sponsorship
This episode is brought to you by Silas Lindenstein at Skyline Properties. If you are in the Seattle area and looking to buy or sell a home. Email Silas at Silas@SilasGetsReal.com or text him at 206-351-9230.
If you are out of the Seattle area but looking to buy or sell a home, you can also support Black & A Half by getting a real estate referral partner from Silas. Email him for more info.