Keto Guru, food coach, and comedian Carole Freeman comes on Black & A Half to discuss with Manny & Silas the healthy ways of keto and what brought her into the keto lifestyle. They also talk the new Star Wars teaser trailer and a long discussion about the closing of the Parlor LIve Comedy Club, getting an exclusive inside view from Manny whom was a club regular.
About Our Guest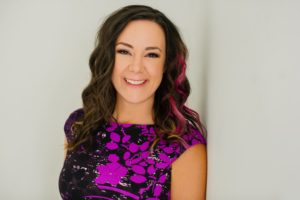 Carole is the "Miss Fix It" of the keto diet world. Your keto isn't working? She's got you covered! She's the creator of the Fast-Track to Keto Success Program and has had tremendous success teaching women around the world, that have dieted their whole lives, implement a keto diet as a long-term healthy lifestyle, so that they can finally feel happy with food and their bodies.
Carole is a graduate of Bastyr University in Kenmore, WA with both a Masters of Science in Nutrition and Clinical Health Psychology, and a Bachelors of Science in Nutrition. She has completed 30 additional hours of training in Foundations of Functional Nutrition through the Nutrition Therapy Association, plus an internship at an integrated health clinic in Redmond, WA. Additionally, she has completed classes at Bastyr University in herbal medicine, therapeutic and whole foods cooking, and children's nutrition and mental health, as well as NeuroNutrient Therapy training from The NeuroNutrient Therapy Institute in Mill Valley, CA.
Podcast: Play in new window | Download
Subscribe: Apple Podcasts | RSS