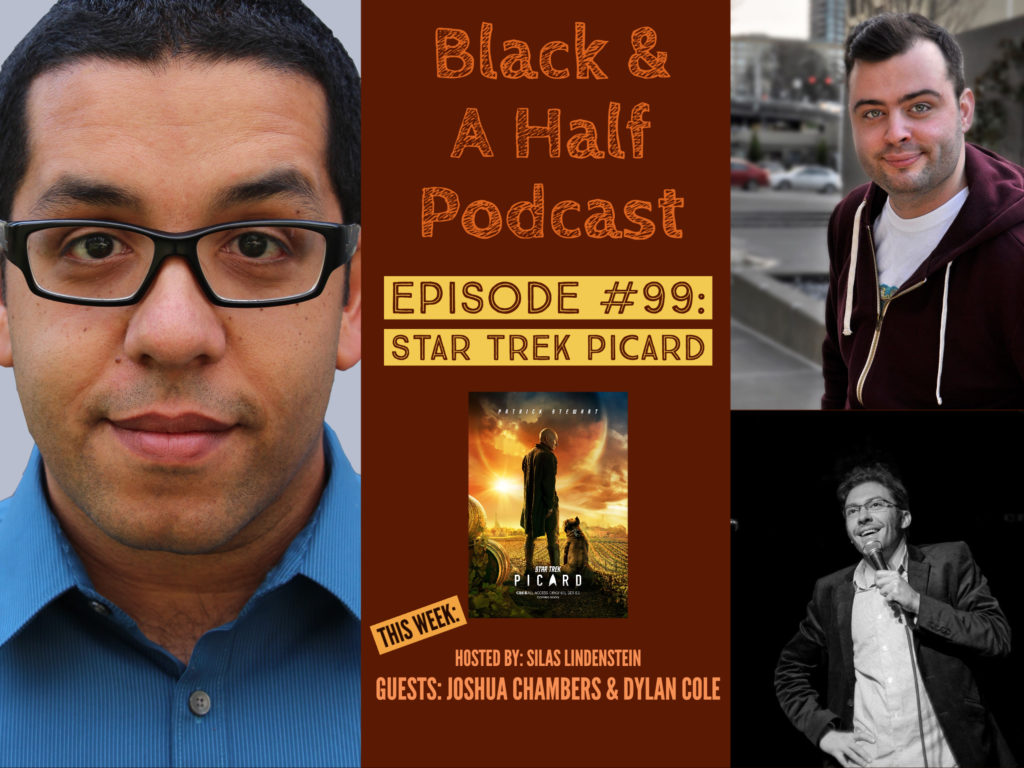 This episode of Black & A Half is a round table discussion of the CBS All Access series Star Trek Picard. Silas sat down (still in quarantine) with Seattle based comics and Star Trek Superfans Joshua Chambers and Dylan Cole to do an end of season wrap up of Season 1 of Star Trek Picard. The discuss what they liked, didn't like, and how they felt overall about season 1. BIG SPOILER WARNING: There's big spoilers in this episode.
Ways to support Black & A Half!!!

Please give us a 5 star rating and review & subscribe to us on iTunes!

Become a supporter on Patreon for a small monthly donation: www.Patreon.com/blackandahalf
Sponsorship
This episode is brought to you by Silas Lindenstein at Skyline Properties. If you are in the Seattle area and looking to buy or sell a home. Email Silas at Silas@SilasGetsReal.com or text him at 206-351-9230.
If you are out of the Seattle area but looking to buy or sell a home, you can also support Black & A Half by getting a real estate referral partner from Silas. Email him for more info.