Cha Cha Real Smooth (2022)
R ‧ Comedy/Drama ‧1 Hour 47 Minutes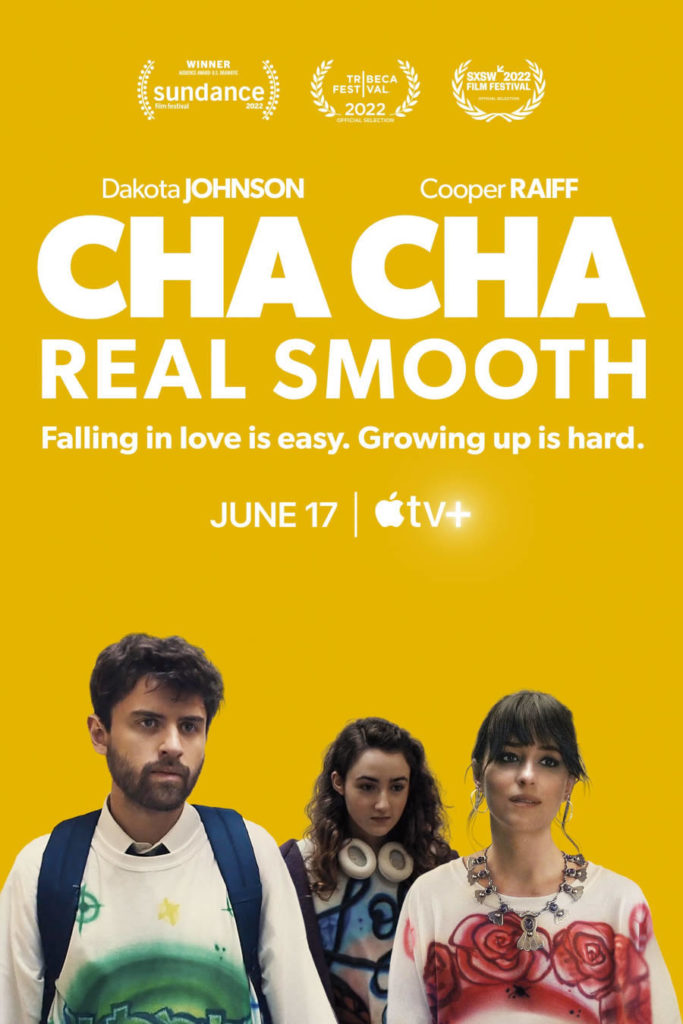 Written by Cooper Raiff
Directed by ‎Cooper Raiff
THE CAST
Cooper Raiff, Dakota Johnson, Raúl Castillo, Odeya Rush, Evan Assante, Vanessa Burghardt, Brad Garrett, and Leslie Mann
THE STORY
(In their own words) A man who works as a bar mitzvah party host strikes up a unique friendship with a young woman and her teenage daughter.
THE REAL STORY
A young man who can't help falling in too quickly gets caught up being a nice guy to a (slightly) older woman and tests his own boundaries and hers in this "coming of love" story.
THE BEST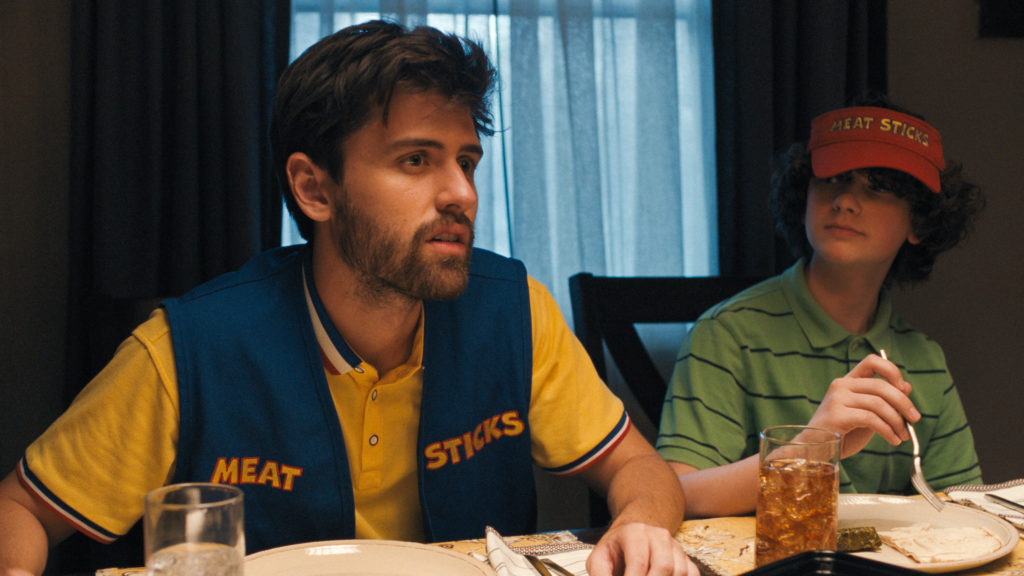 The BEST things about the film
The Direction – this is really hard to describe to people who haven't worked on making a film, if the film isn't stylized toward a particular director like Wes Anderson or unless the director is really known for things like making giant explosion films like Michael Bay. Sometimes excellent directing is just because the director really knows how to work with a wonderful script and knows how to create the gorgeous moments between actors. That's what this film does. Some of the best moments in the film happen between the lines. The silences in this film are incredibly rewarding. This film's moments are handled with incredible care. There's a delicate touch to the film as it is guided. The director, who was also the star, really understands how to craft a story and how to draw the viewer into the scene without visually trickery.
The writing – It's just so damn well written.  It's the kind of film that I watch as a filmmaker and go "why can't I do this." I'm simultaneously jealous and inspired and in awe. It's not a complex story but it tells a lot.  I almost would calling it a coming of age story, but the lead is too old for that. So I call it a "coming of love" story.  This film reminds me of the saying "do a simple story, really well." Accomplished.   Also, it has so many great lines that I'll be quoting for years. 

The pacing – I know the film is paced really well and incredibly tight because I was shocked to discover the runtime was an hour forty-five. It flew by.

Dakota Johnson – Her performance was so nuanced, subtle and strong in this film. Mark my words, she is going to get a bunch of nominations at the end of the year for best actress at awards shows. As a testament to her acting, her character was crossing some lines that I really felt she shouldn't and would normally upset me,  but she managed to drum up so much empathy, I could let it go. 
THE WORST
The WORST things about the Film
Acting – I don't have a lot of bad things to say about. the film, there are few weeks spots. I will say that when I found out the star of it, Cooper Raiff was also the director, I wasn't surprised. I did unfortunately feel like he had the weakest performance in the film. He relied too much on constantly smiling as a reaction to everything. Maybe this was a choice, but I kept thinking "that's an odd choice. Why is he still smiling like that?" I don't think choices should be distracting.

Apple Streaming – This isn't really a fault of the film but rather of Apple TV+. They list the film as a comedy, in reality it is definitely more of a drama/comedy. Calling this a comedy was a little misleading for what I was expecting, though perhaps it did get me ready to laugh, which it did at times, but it is at very least a mixed genre film.

THE LESSON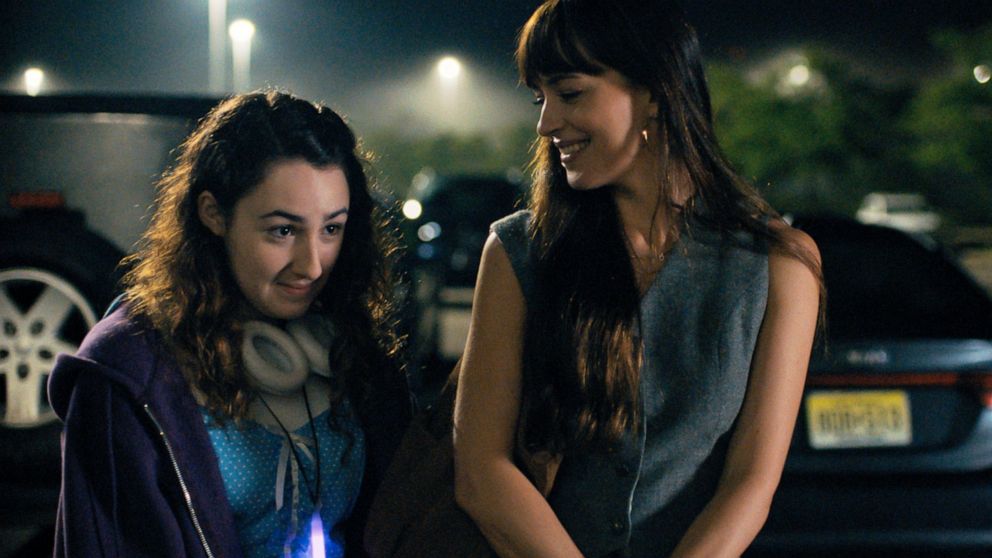 Love is hard.
Finding your soulmate doesn't mean it will be easy.
THE FINAL WORD
Cha Cha Smooth is funny, charming, and exceptionally directed film. It's the kind of film that I love; one that focuses on a good story and acting. It examines flawed characters and gives us a better insight into what it is to be human.
THE VERDICT
My 3L system gives me the choice to Love It, Like It, or Lose It.
I give Cha Cha Real Smooth a Love It. 
WHERE TO WATCH
Cha Cha Real Smooth is streaming exclusively on Apple TV+
THE TRAILER
THE REVIEWER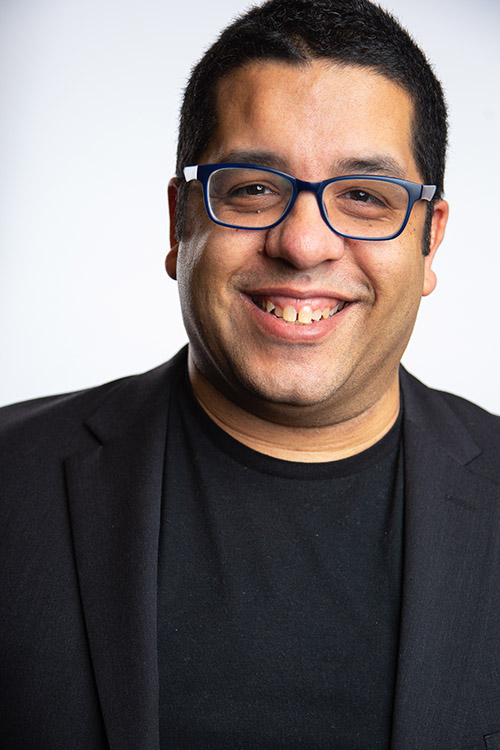 When he's not reviewing films or interviewing people for the Black & A Half podcast, Silas Lindenstein can be found in the greater metro Seattle, WA working as a real estate agent helping people buy and sell homes, or performing stand up comedy to fellow nerds. He has a wife and three children and desperately wants to learn to make the perfect homemade pizza.