Chevalier (2023)
PG-13 ‧ Drama/Music ‧ 1 Hour 47 Minutes
Written by Stefanie Robinson
Directed by Stephen Williams
Video and Podcast reviews are at the bottom of the page.
THE CAST
Kelvin Harrison Jr. as Joseph Bologne, Chevalier de Saint-Georges
Samara Weaving as Marie-Josephine de Montalembert
Lucy Boynton as Marie Antoinette
Marton Csokas as Marc René, marquis de Montalembert
Alex Fitzalan as Louis Philippe II, Duke of Orléans
Minnie Driver as Marie-Madeleine Guimard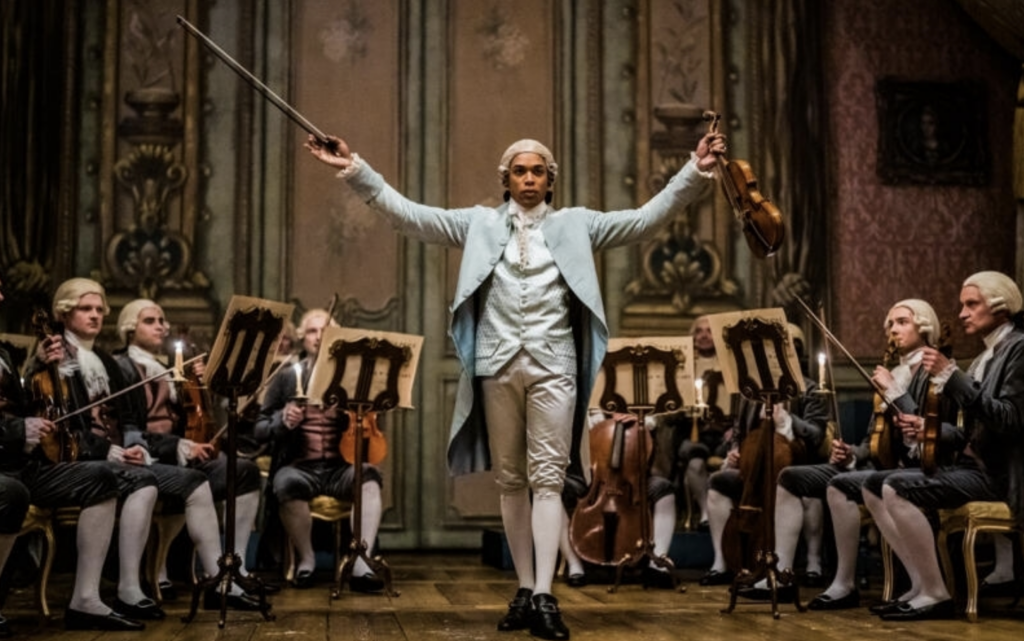 THE STORY
(In their own words). The illegitimate son of an African slave and a French plantation owner, Joseph Bologne rises to improbable heights in French society as a celebrated violinist-composer and fencer, complete with a love affair and falling out with Marie Antoinette.
THE BEST

The BEST things about the film
The Story – It's a story that I never heard of, a fascinating story that is supposedly based on true events and people. It's engaging, really pulling you into the characters. I really like that they chose to just do a short period of the life of Joseph Bologne. That is a better choice for biopics, in my opinion. When they try to squeeze too much of someone's life into a two hour movie, it just never feels satisfying.
The Themes – A drive for excellence. Being unapologetically excellent at something and demanding respect for it. It really resonated with me on a personal level, especially being someone who was involved with the arts for so long.
The Acting – I think the entire cast did a wonderful job. The scenes between Bologne and Marie-Josephine and between Bologne and Marie Antoinette were just absolutely full of fireworks. So many golden pearls of acting moments. Kelvin Harrison in particular is an incredible actor in the film. I hope that he gets remembered around awards season.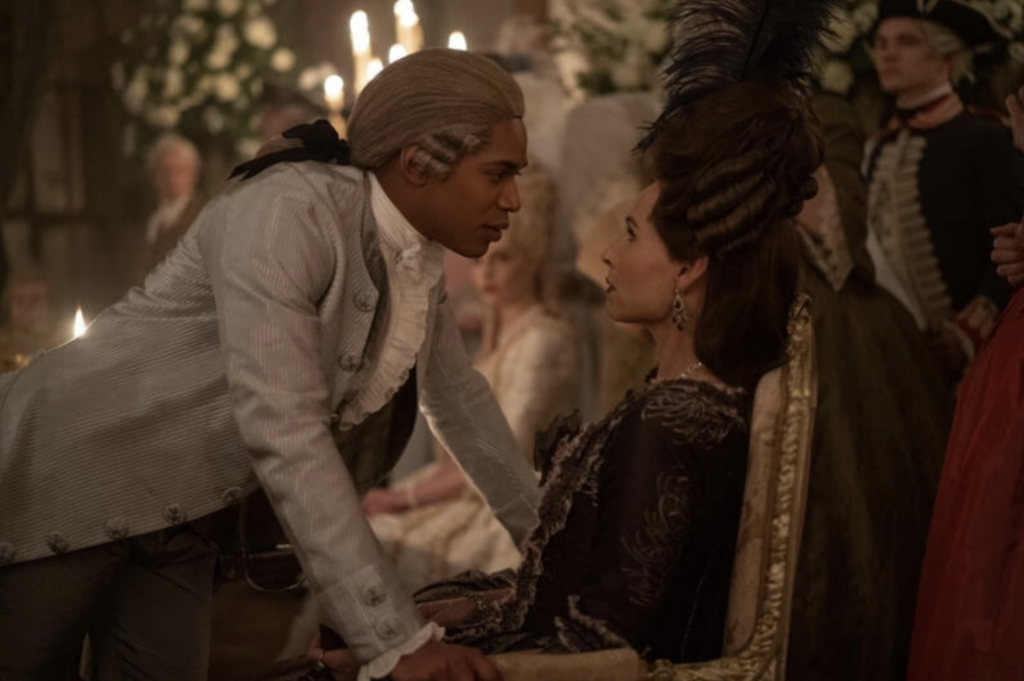 THE WORST
The WORST things about the Film
Language – I don't even know if this is that bad but rather really funny….It takes place in France but there's hardly a French accent. And when someone speaks another language Bologne says, in English, that French is the preferred language. I get…I get it, a mainstream movie audience wouldn't have gone for a French language film and many of the actors in this movie wouldn't have been able to do it. But it feels odd how they did it.
THE COMMENTS
There's so much to this film. Even as I write this review, I keep thinking more about it. It comments on slavery without actually being a movie that depicts it. It is about social class, uprising, about having power over people by birthright. It is about people unable to find happiness because of the people in power. It is about breaking down barriers when you excel at something, but how people will never let you forget where you came from.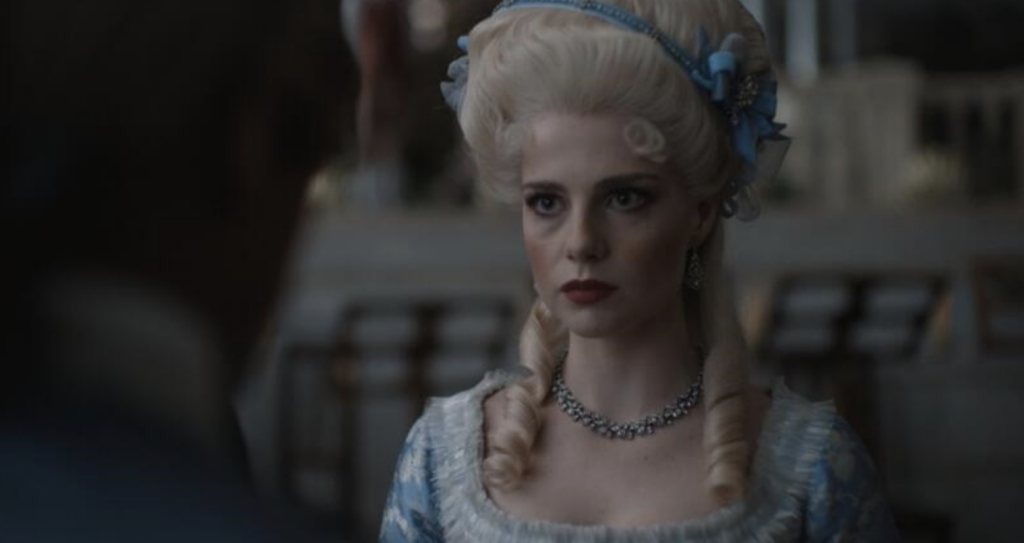 THE LESSON
Dare to be excellent.
It doesn't matter how good you are, some people will never accept you.
BEST LINES THAT DON'T SPOIL MOVIE
"Whatever pleases you sounds like heaven."
"The greatest evil isn't what they've done to our bodies, it's what they've done to our minds."
IS IT REWATCHABLE
Yes, absolutely.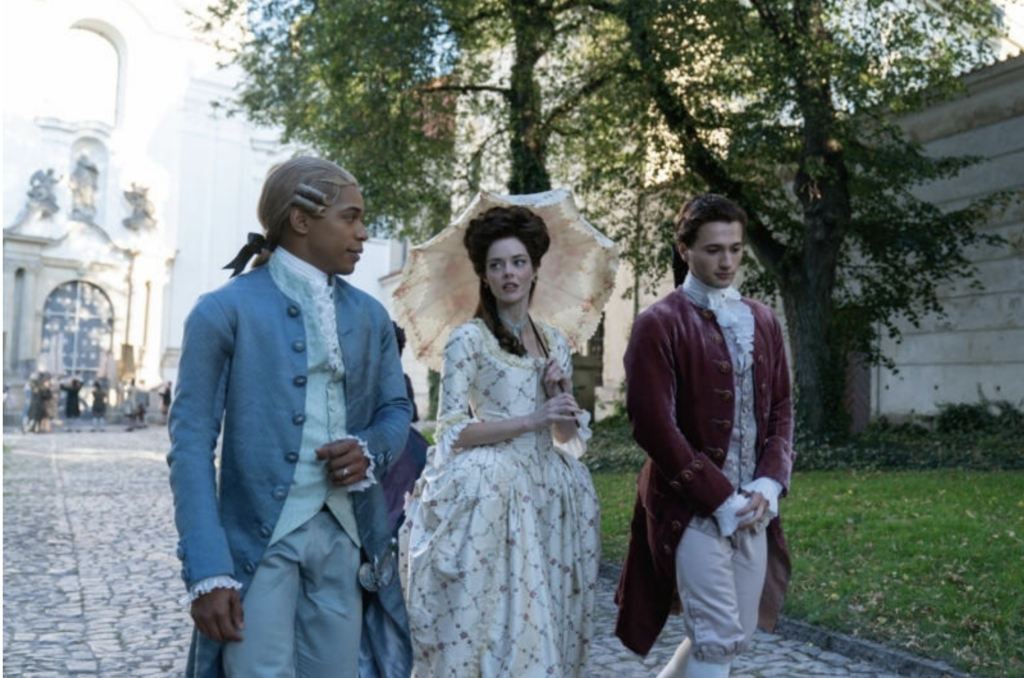 THE FINAL WORD
Chevalier is probably the most exciting film about classical music I've ever seen. The story is compelling, the acting is terrific, and the writing is music to my ears. This film is based on true events and people, sort of a biopic about Joseph Bologne, but written so that key life events occur over just "mostly" a few months. The filmmaking alone merits seeing the film, but beyond that, this is the story of one of the most gifted violinists in France that was nearly erased from history books. It's a story of Black-French excellence, which is important to see, and it's crucial to support stories like this where you also learn something.
THE VERDICT
My 3L system gives me the choice to Love It, Like It, or Lose It.
Chevalier gets a Love It.
THE TRAILER
THE MEME REVIEW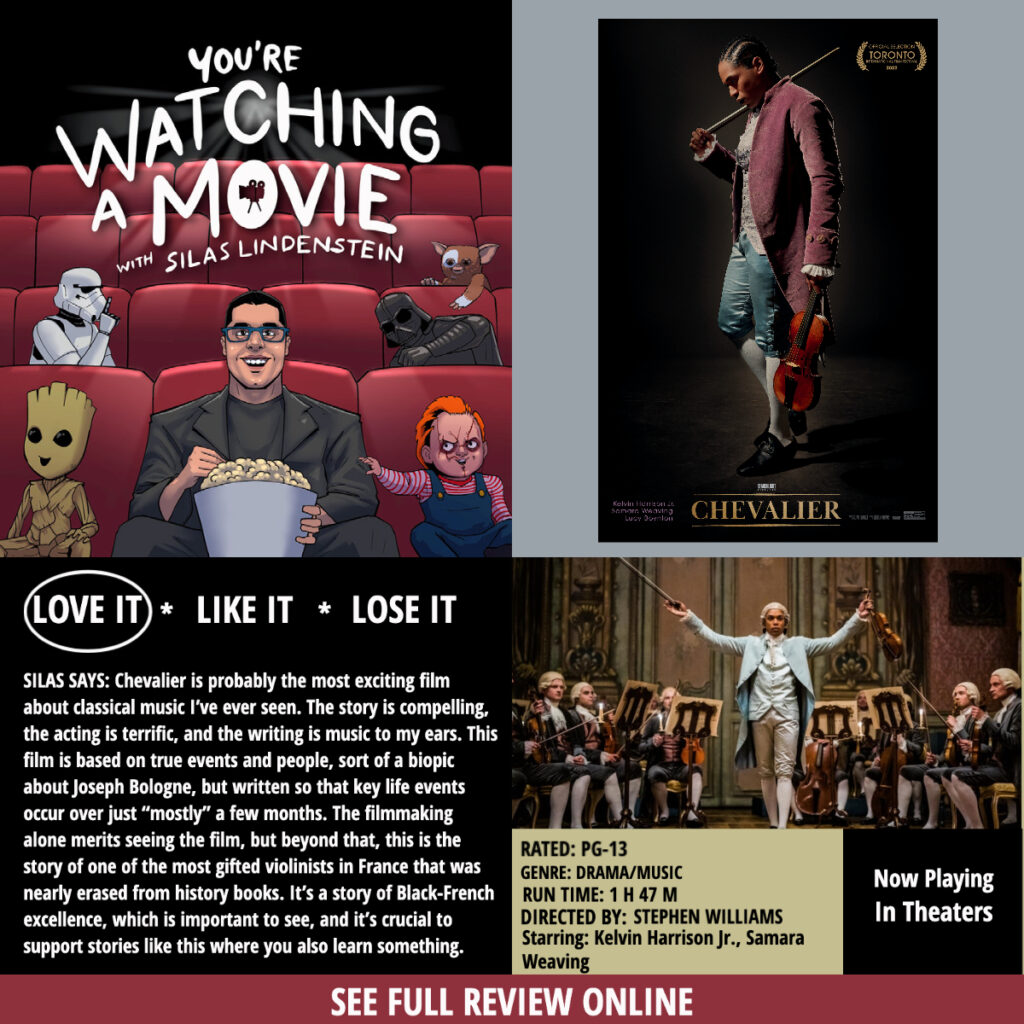 VIDEO REVIEW
AUDIO ONLY REVIEW