Air (2023)
R ‧ Drama ‧ 1 Hour 52 Minutes
Written by Alex Convery
Directed by Ben Affleck
THE CAST
Matt Damon as Sonny Vaccaro
Ben Affleck as Phil Knight
Jason Bateman as Rob Strasser
Marlon Wayans as George Raveling
Chris Messina as David Falk
Chris Tucker as Howard White
Viola Davis as Deloris Jordan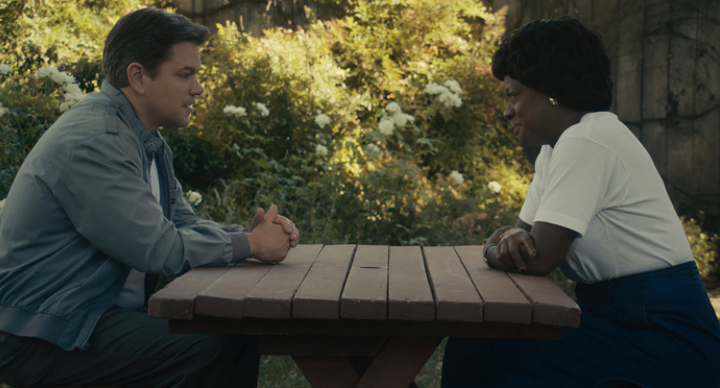 THE STORY
(In their own words). It is based on true events about the origin of Air Jordan, a basketball shoeline, of which a Nike employee seeks to strike a business deal with rookie player Michael Jordan.
THE BEST
The BEST things about the film
Viola Davis – She delivers another fantastic performance as Michael Jordan's mother.
Matt Damon – Damon does a fantastic job as Sonny Vaccaro, possibly the only executive in sports marketing that understood what a tremendous talent that Jordan was going to be. His betrayal was nuanced, thoughtful and full of passion. This is probably one of my favorite performances by Damon.
The Story – The managed to make a really compelling story about signing Michael Jordan to wear Nike sneakers. I can't even believe how interested I got in this, it was compelling. And I'm someone who really cares less about footwear. But they had me hooked in from the very beginning
The Writing – Convery's script is just fantastic. It sucks you in and it's full of lines that are absolute gems. This is how I know I've watched a super well-written script. My biggest excitement for watching this movie again is so I can try and write down all the wonderful lines that were said during the film
Direction – Ben Affleck is just such a fantastic director. I love his ability to bring excitement and find the correct tone for nearly every film he does. I really love the way he crafted this film together.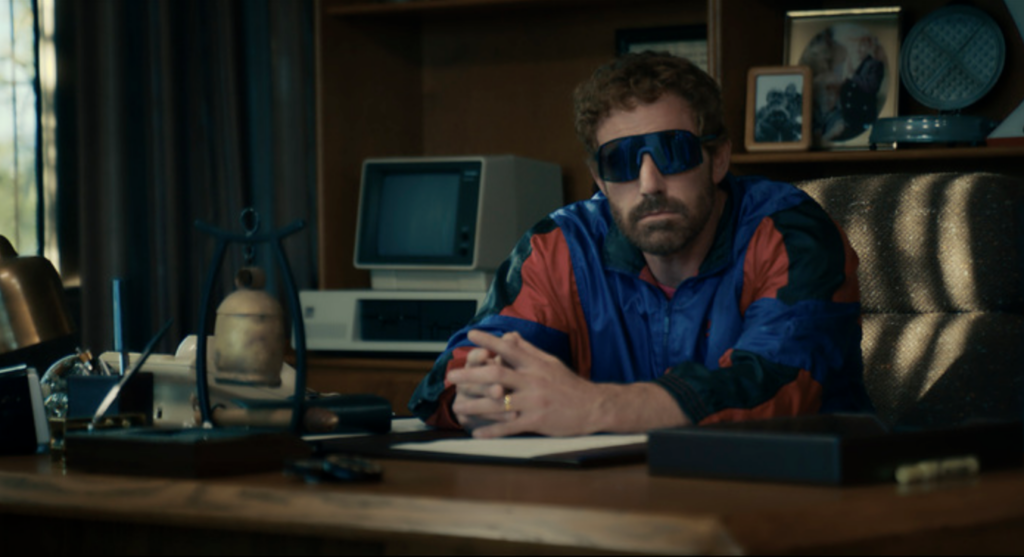 THE WORST
The WORST things about the Film
We never see the face of Michael Jordan in this film, and I understand why they thought it would be distracting, but I think it didn't give the audience enough credit. And it's a distraction point in the scenes he appears in. It is so obvious that they are trying to not show his face, that's all I can think about in those moments.
THE COMMENTS
The 80s nostalgia opening was just wonderful to set the tone of what was happening at the time. I feel like it really got us to understand what a different time it was, how different people thought back then about business, especially shoes. I had no idea until this movie that it was unheard of at the time for an athlete to get paid a percentage of royalties if their name was on something. Crazy to think about now. Or that Basketball wasn't always the driving force for all of these companies. I didn't even know that Nike wasn't always the go to brand for Basketball shoes.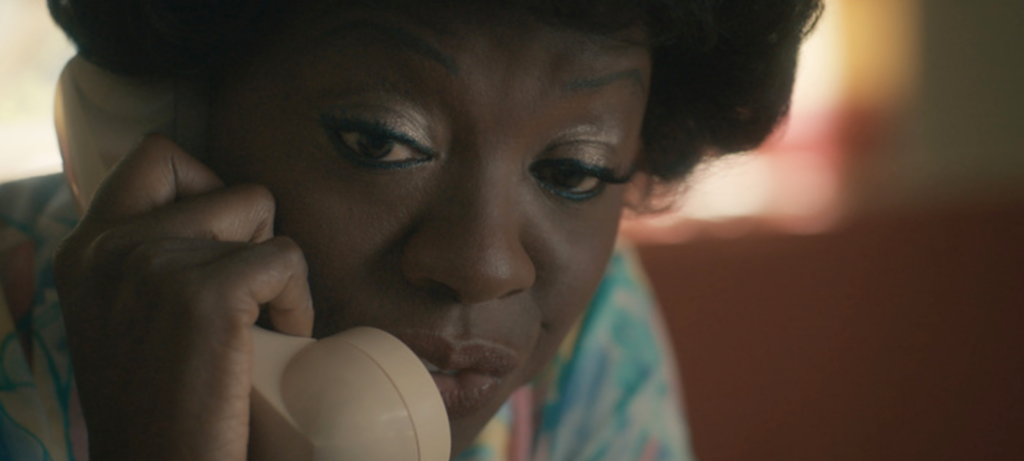 THE LESSON
Believe in someone so much, you are willing to risk it all for them.
IS IT REWATCHABLE
Very rewatchable.
THE FINAL WORD
If you told me a year ago that I would absolutely love a movie about the signing of Michael Jordan to Nike to create the Air Jordans basketball shoe, I would have laughed in your face. But here I am getting dunked on. Air is a thoroughly entertaining and engaging film directed with absolute care and finesse by Ben Affleck, finding a perfect tone for this story to make me thoroughly engaged throughout the film. Viola Davis plays Michael Jordan's mom and, as usual, is absolutely incredible. Matt Damon brings to the character a level of passion that just forces you to root for him. I really loved everything about the film; the writing, the acting, the story, I even loved the nostalgia for the 80s that it infused. Nike says "Just Do It." I say, "Just See It."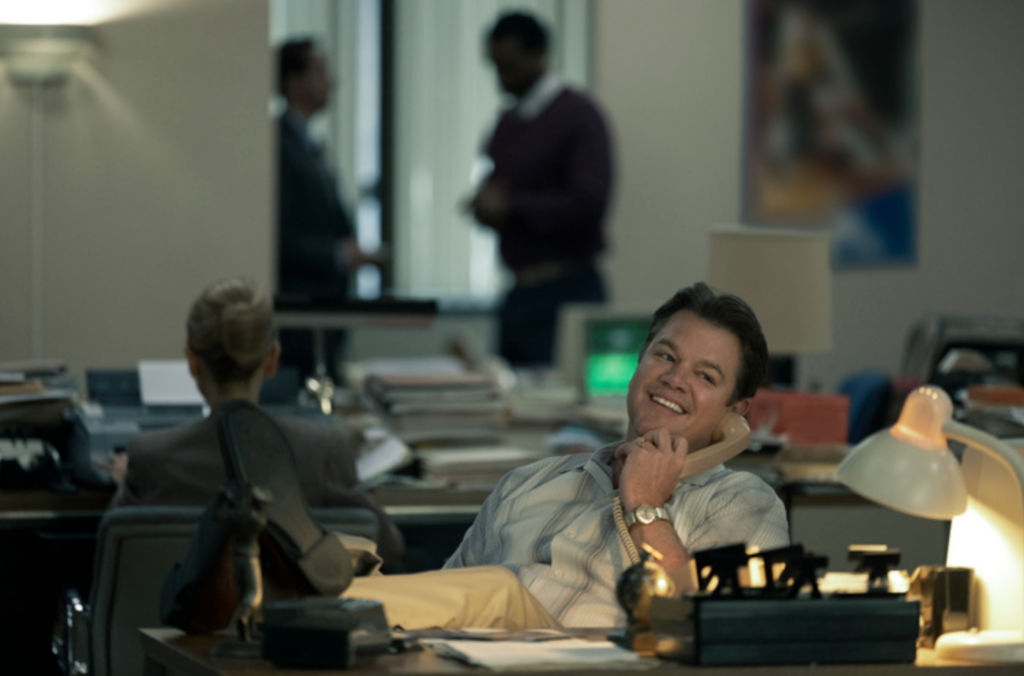 THE VERDICT
My 3L system gives me the choice to Love It, Like It, or Lose It.
Air gets a Love It
I'll say "Just See It"
THE TRAILER
THE MEME REVIEW