Tender Bar Review (2021)
R ‧ Coming of Age Drama ‧ 1 hour 46 minutes
Directed by George Clooney
Screenplay by William Monahan
Based on The Tender Bar by J. R. Moehringer
THE CAST
Ben Affleck as Uncle Charlie
Tye Sheridan as J. R. Moehringer
Lily Rabe as Dorothy Moehringer
Christopher Lloyd as Grandpa
Daniel Ranieri as Young J. R. Moehringer
Rhenzy Feliz as Wesley
Briana Middleton as Sidney
Max Casella as Chief
THE STORY
Set in 1970s Long Island,[2] 9-year-old J. R. Maguire and his mother Dorothy move back in with his grandparents following her breakup with his father. There, he forms a bond with his Uncle Charlie, the owner of a local bar. Charlie acts as a surrogate father to J. R. and encourages him in his pursuit of becoming a successful writer. Charlie's mother is determined that he will go to Yale or Harvard and become a lawyer.
THE REVIEW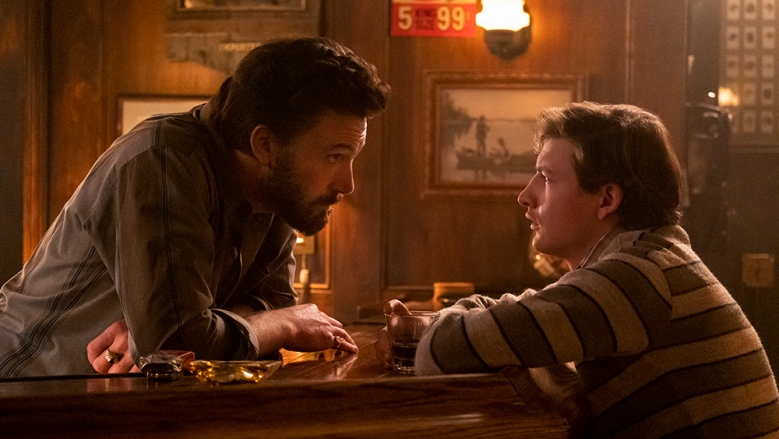 Watching The Tender Bar is like getting a big hug from an Aunt you like. It's a comforting hug. It feels nice because it's familiar. It isn't the best hug, you've had hugs like this before, and you'll have them again. It's nothing special, but it's nice.
The Tender Bar is ripe with the nostalgia you expect from a coming of age story. A lot of it is familiar, even if you can't place it exactly; the boy who wishes his Dad was around, and gets more love from his Uncle and his friends than he ever could from his Dad. Dreaming of a better life when they get older and getting to see the slow crawl toward that something better.
So the story is okay. The premise is alright. The acting….that's where this film really shines. Ben Affleck is really great as Uncle Charlie, the "smarter than everyone else in the room Uncle" who owns a bar called The Dickens. Affleck is so natural and speaks and matches the tone of film just perfectly. He's charming, funny, kind, and empathetic. He's the uncle we all want and he plays it with very little effort.
Our main character is split into two actors, the young J. R. Moehringer played by Daniel Ranieri and the older JR played by Tye Sheridan. Both do an exceptionally well job portraying the lead character, their innocence while marching forward in life is very relatable, slightly awkward, and fun.
The other well done aspect of the film is the direction. The tone of the film is hit just right by director George Clooney. He does an excellent job of directing really solid moments of the film that engage you with the characters and make you root for them. He also has impeccable comic timing and makes sure that the comedy in the film runs through without being over the top or out of tone with the rest of the film.
What stops the film from being truly great is that there is nothing new or overwhelmingly moving about the film. There isn't a stand out scene that blows you away. It's a solid film, but one that doesn't make you feel like you are
seeing something incredibly special.
THE BEST

Three BEST things about the film
Ben Affleck – Golden Globe Nomination and my pick
Skillful Direction
Story Well adapted from the book
THE WORST
The three WORST things about the Film
Can feel slow at times
Story jumps from little kid to young man quickly.
Nothing New to the story. Coming of age story is now when I was coming of age. This makes me feel old

THE LESSON
Everyone needs an Uncle Charlie.

THE FINAL WORD
You don't watch this kind of film because you want to learn more about humanity, you watch it because of the comfort that nostalgia allows. You watch it because you are finally seeing your generations growing up on the big screen. You watch it because it will give you warm feels and you don't risk a lot.
Will you laugh?
Yes, at times.
THE VERDICT

My 3L system gives me the choice to Love It, Like It, or Lose It.
The Tender Bar gets a Like It
The Tender Bar is available to watch for free on Amazon Prime with membership.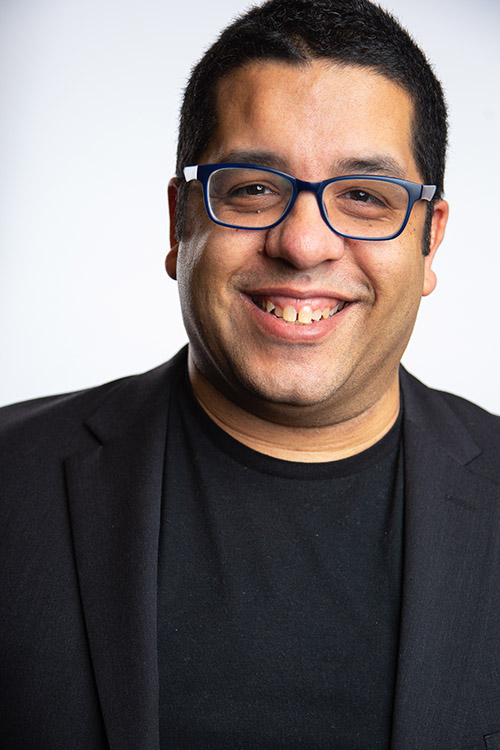 ABOUT SILAS
When he's not reviewing films or interviewing people for the Black & A Half podcast, Silas can be found in the greater metro Seattle, WA working as a real estate agent helping people buy and sell homes, or performing stand up comedy to fellow nerds. He has a wife and three children and desperately wants to learn to make the perfect homemade pizza.