Moonfall (2022)
Review by Silas Lindenstein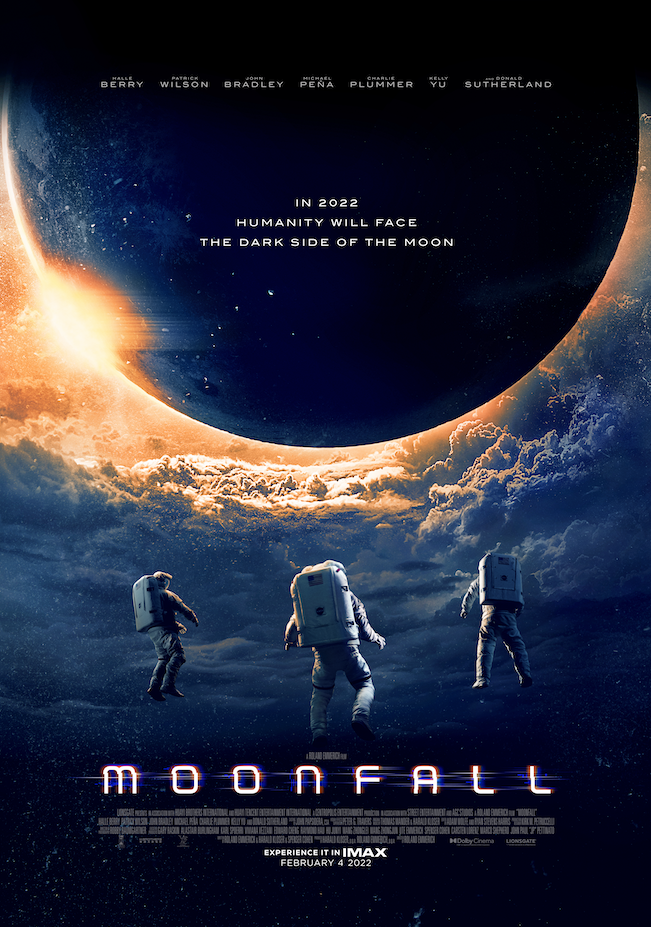 PG-13 ‧ Scifi ‧ 2 hours 4 Minutes
Written by Roland Emmerich & Harald Kloser & Spenser Cohen
Directed by ‎Roland Emmerich
THE CAST
Halle Berry, Patrick Wilson, John Bradley, Michael Peña,
Charlie Plummer, Kelly Yu, Eme Ikwuakor, Carolina Bartczak, and Donald
Sutherland
THE STORY
In Moonfall, a mysterious force knocks the Moon from its orbit around Earth and sends it hurtling on a collision course with life as we know it. With mere weeks before impact and the world on the brink of annihilation, NASA executive and former astronaut Jo Fowler (Academy Award® winner Halle Berry) is convinced she has the key to saving us all – but only one astronaut from her past, Brian Harper (Patrick Wilson, "Midway") and a conspiracy theorist K.C. Houseman (John Bradley, "Game of Thrones") believes her. These unlikely heroes will mount an impossible last-ditch mission into space, leaving behind everyone they love, only to find out that our Moon is not what we think it is.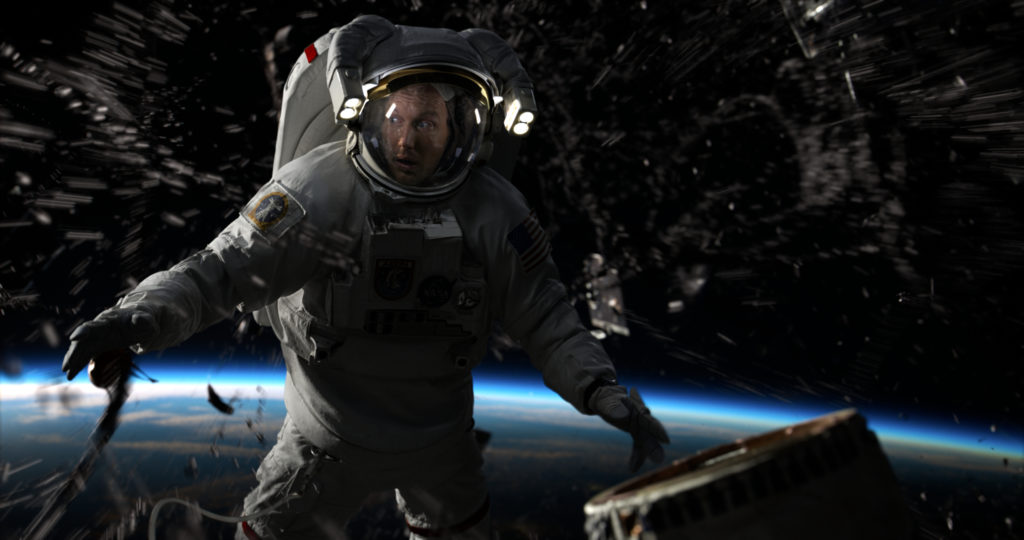 THE REVIEW
Wow.
The visuals are jaw dropping, the story is ridiculous, and the acting is shameful, yet somehow I left the theater smiling ear to ear from utter enjoyment of one of the most epic disaster movies I've ever seen. Is it a "good film"? No. Is it a fun film to watch? "Hell yeah!"
I've always had a love of disaster films, from the old Earthquake films to modern epic disasters like 2012. I want a ludicrous plot, played for with absolute conviction. There are many times in the film that what's happening on screen makes absolutely no sense, but it's enjoyable watching the actors try and get out of the contrived situation.
For all of the special effects and disasters happening as a result of the moon changing orbit, Moonfall does sneak in a message about trusting technology that is being built to help us.
Moonfall works well as a disaster film because it embraces the ridiculousness of it. If anything the first two acts of the film were too mild compared to the final act of the film.
Moonfall partially works because of all the surprises, so I don't want to ruin anything here other than the main plot above. The makers have set up a potential huge world building. I fear audiences won't appreciate this film enough for it to continue past one film, but I will hope.
If you've seen the trailer for Moonfall and said "That looks stupid," you probably shouldn't go, because you're right and you won't enjoy it. If you've seen the trailer and said "that looks ridiculous, I have to see it," you will love the film.
You will get out of the film what you put into it.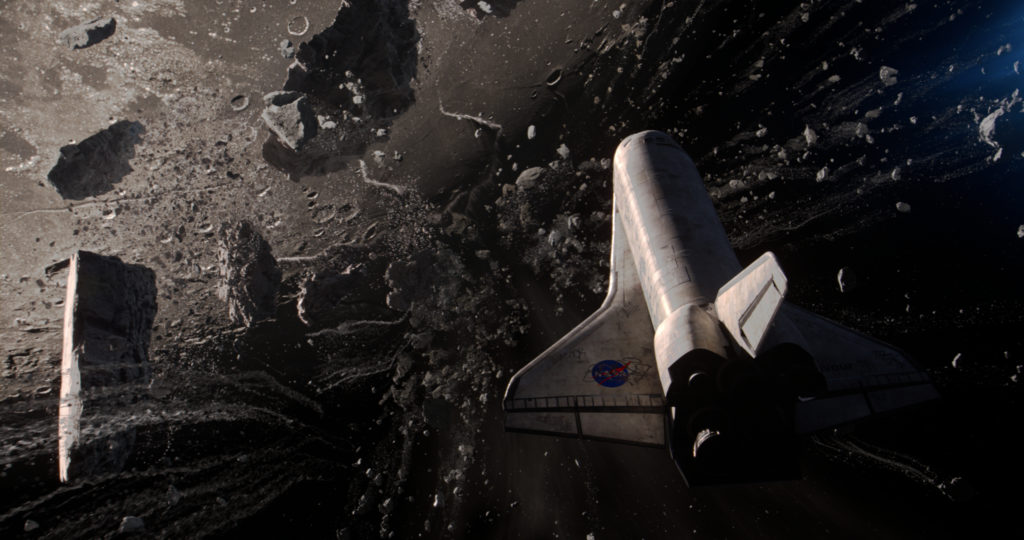 THE BEST
Three BEST things about the film
The special effects. Simply amazing effects that really helped tell the story. Though at one point, I swear I thought they were using models.
The world building. Can't say much on this….but man, the possibilities.
The sheer volume of epic disasters. Disaster after disaster….Moonfall had a windfall of disasters to watch.
THE WORST
The three WORST things about the Film
The acting. They said all the correct lines in the right order, but that's the best I can say for it. I can't be sure they did more than one take on most scenes. Actors were pretty flat.
It does hit a level of ridiculousness that is hard to stay with. Do not try to understand an ounce of the physics laws of the film.
Stock characters galore. At times I felt like I could have won a "Stock Character Bingo."

THE LESSON
Despite the topsy-turvy, crazy rollercoaster of a movie that it is, Moonfall does have a message beneath it. Be careful of the tech we are creating. Little conveniences can become monstrous problems.
THE FINAL WORD
This film was everything that I could have hoped for from an epic disaster film. Leave your brains at home and grab some popcorn and go enjoy.
THE VERDICT
My 3L system gives me the choice to Love It, Like It, or Lose It.
Moonfall gets a Like It.
Here is the trailer for Moonfall: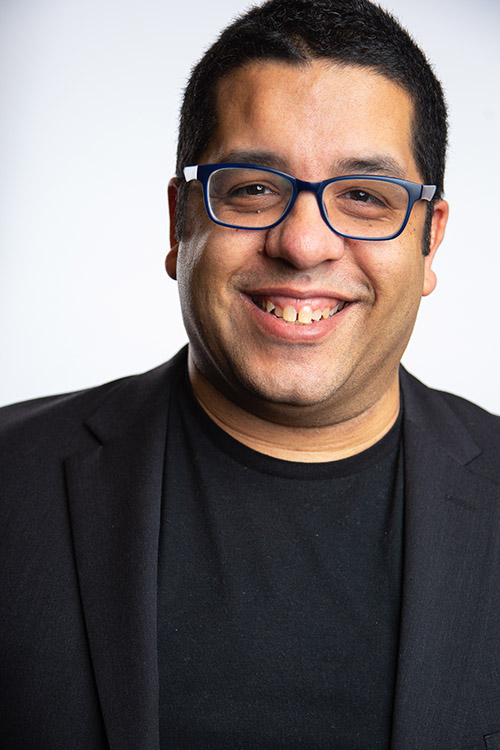 ABOUT SILAS
When he's not reviewing films or interviewing people for the Black & A Half podcast, Silas Lindenstein can be found in the greater metro Seattle, WA working as a real estate agent helping people buy and sell homes, or performing stand up comedy to fellow nerds. He has a wife and three children and desperately wants to learn to make the perfect homemade pizza.