Dungeons & Dragons: Honor Among Thieves (2023)
PG-13 ‧ Adventure/Fantasy ‧ 2 Hours 20 Minutes
Written by John Francis Daley, Jonathan Goldstein & Michael Gilio
Directed by John Francis Daley & Jonathan Goldstein
THE CAST
Chris Pine, Michelle Rodriguez, Rege-Jean Page, Hugh Grant, Justice Smith, Sophia Lillis, Choloe Coleman, Daisy Head
THE STORY
(In their own words). A charming thief and a band of unlikely adventurers embark on an epic quest to retrieve a lost relic, but things go dangerously awry when they run afoul of the wrong people.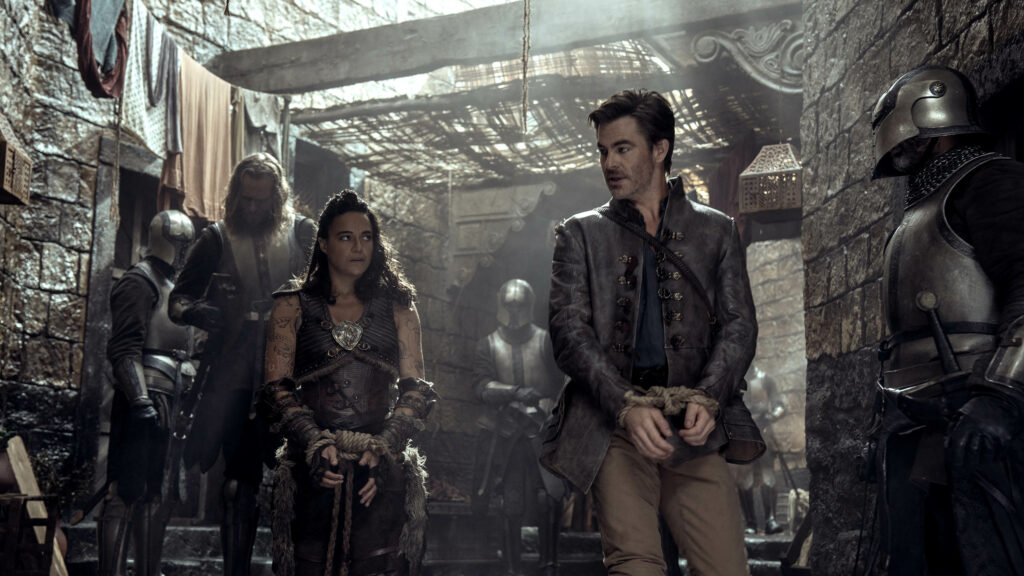 THE BEST

The BEST things about the film
The Story – It's a really fun and exciting story.
The Ensemble – The actors really do a great job of giving the sense that these are people who know each other really well. It feels like long-time friendships and a clear loving bond between them all. They do wonderful jobs acting off of one another helping move along the script.
The Humor – I found the film really funny. Played perfectly even within the ridiculous character situations they were put in. They consistently played the truth of the moment and brought on the laughter.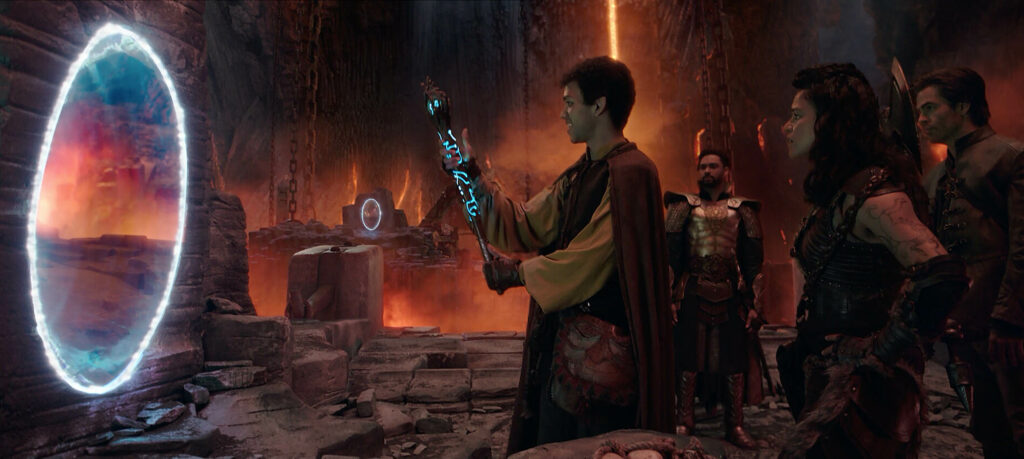 THE WORST
The WORST things about the Film
There are a couple of predictable elements in the film, but I am largely forgiving of them as they seemed to be inevitable things that had to happen in this type of story.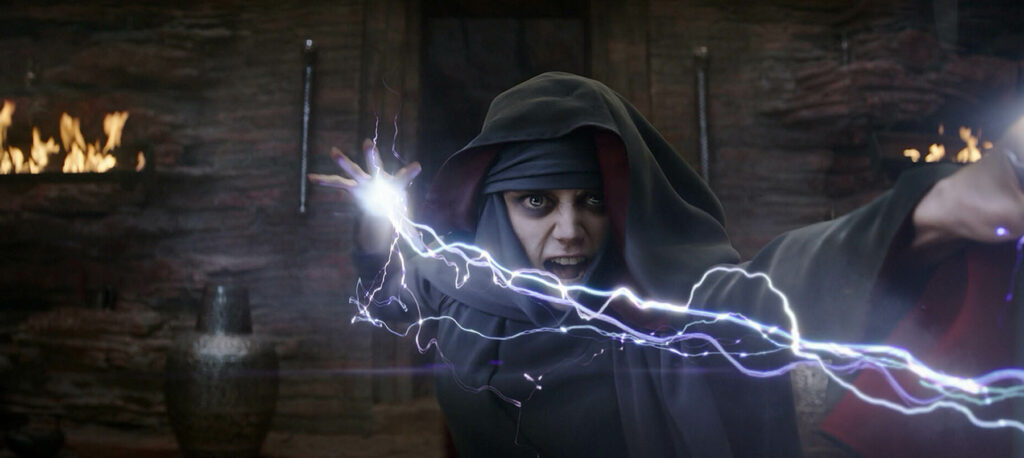 THE COMMENTS
This Dungeons & Dragons film is everything I could have hoped for in an adventure film. It was fresh, funny, moved along quickly, the acting was really good, the ensemble really played really well off of each other.
One of the first questions I get from people about the film is "Will I like it if I've never played Dungeons & Dragons before?" The answer is yes. I've only played it myself a couple of times, despite being a well-known nerd amongst my peers. So I did not notice most of the in-world references they made, but I never felt like I was missing anything, I didn't even realize I missed little things until I talked to some of my guests at the screening. For our press screening I brought with me three people who in their own life play Dungeons & Dragons as Dungeon Masters, and they filled me in on a bunch of the little "inside baseball" jokes or references I didn't catch. So, I will say that your experience will be even richer if you've played it before, but it's still an amazingly entertaining movie without that knowledge.
THE LESSON
The love that is with you is more important than the love that you look back on.
IS IT REWATCHABLE
Yes, I can't wait to see it again.
THE FINAL WORD
This film is the most fun I've had in the theater this year. It is a fast-paced, fun adventure, worthy of the Dungeons & Dragons moniker. Chris Pine leads a stellar ensemble with poise, humor, and foundation of love and friendship for this band of thieves. You do not have to have ever played D&D to enjoy this film, but if you have, you will really enjoy the insider nods to that world. This film has everything I could hope for from an adventure film. I was very much a skeptic that they would ever make a good film in this franchise and I am more than happy to be proven wrong. More action adventure films should be this well-made.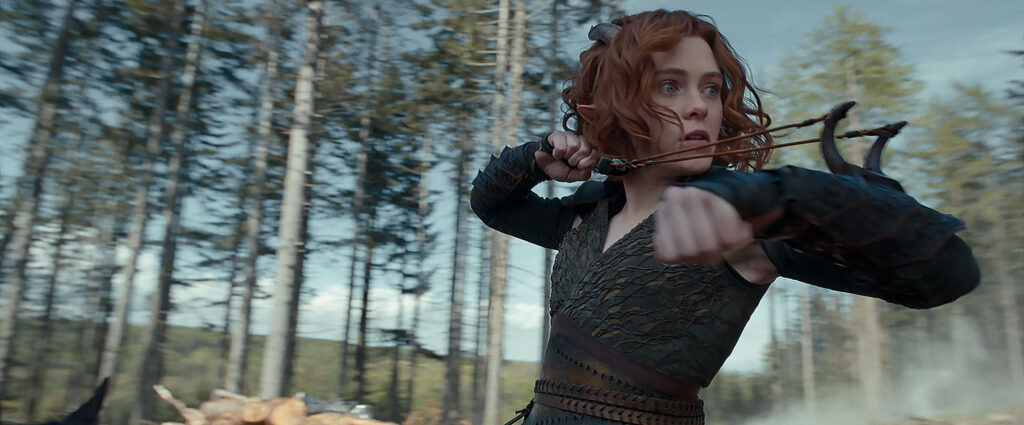 THE VERDICT
My 3L system gives me the choice to Love It, Like It, or Lose It.
Dungeons & Dragons: Honor Among Thieves gets a Love It.
THE TRAILER
THE MEME REVIEW