Champions (2023)
PG-13  ‧ Comedy ‧ 2 Hours 3 Minutes
Written by Bobby Farrelly
Directed by Mark Rizzo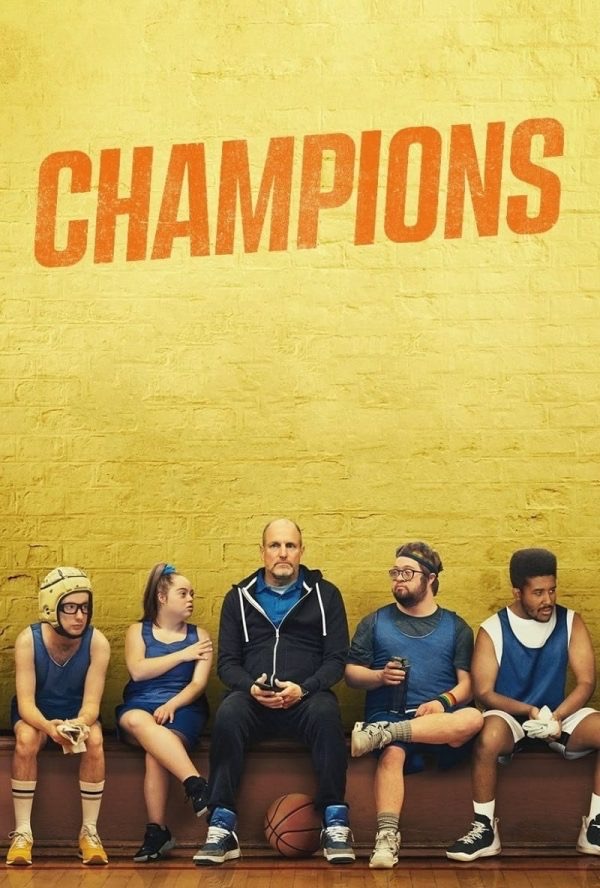 THE CAST
Woody Harrelson as Marcus, a disgraced G-league basketball coach
Kaitlin Olson as Alex, Johnny's sister and Marcus' love interest
Matt Cook as Sonny, an assistant coach
Ernie Hudson as Phil Perretti, a fellow coach and Marcus' friend
Cheech Marin as Julio, the manager of the rec center where the Friends practic
Mike Smith as Attorney McGurk
Scott Van Pelt as himself
Jalen Rose as himself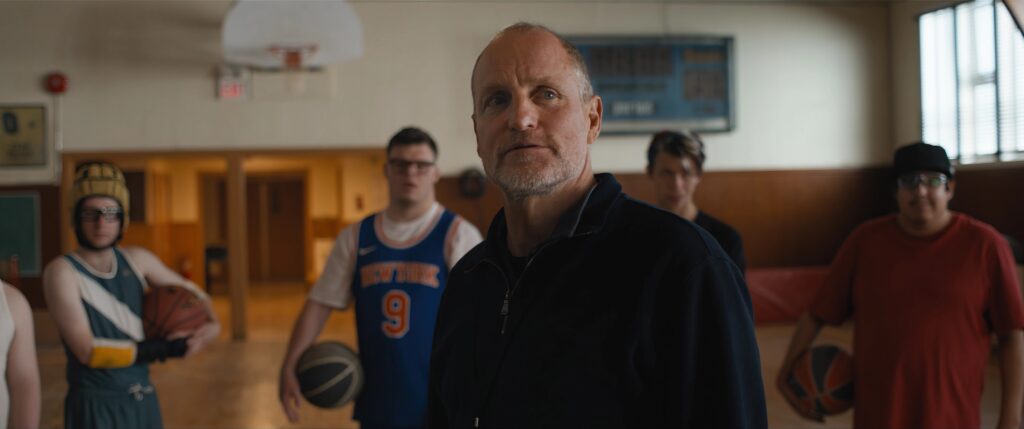 THE STORY
(In their own words) A former minor-league basketball coach receives a court order to manage a team of players with intellectual disabilities. Despite his doubts, he soon realizes that together they can go further than they ever imagined.
THE BEST
The BEST things about the film;
All of the intellectually disabled actors are played actors with those disabilities and they do a fantastic job.
This movie made me smile the entire time. It was just such an enjoyable movie to watch. Touching, poignant, funny…it really hit all the right notes for me.
Woody Harrelson does a wonderful job acting and working with all of the actors/players and brings a level of prestige to a film.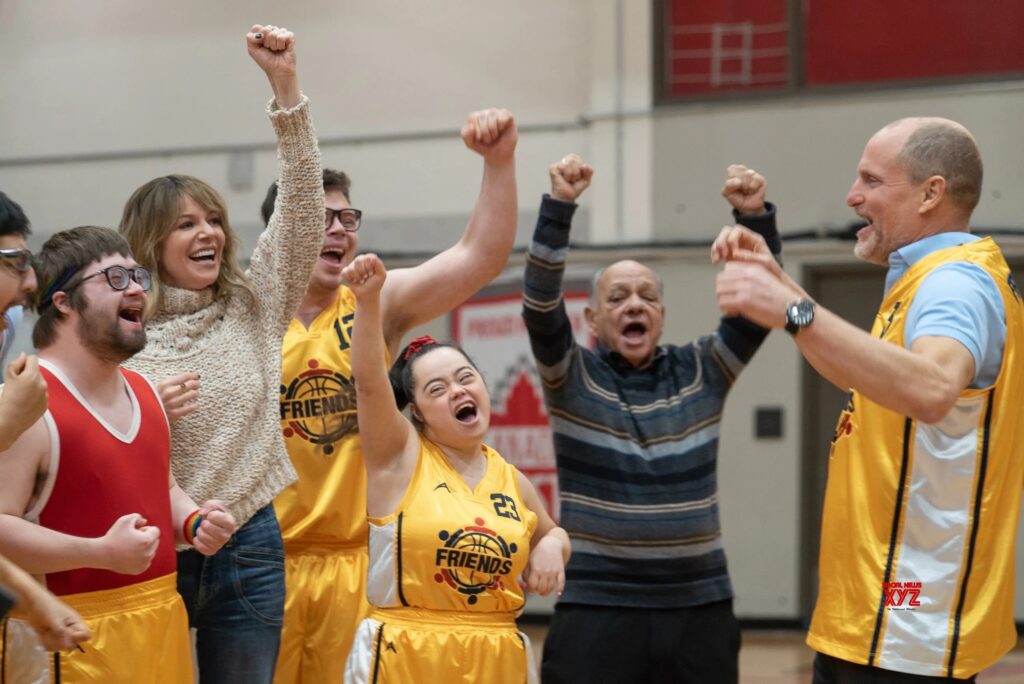 THE WORST
The WORST things about the Film;
The writing isn't the best. It borders on an after-school special level. It's not intolerable, but that is I believe in large part due to the actors bringing more to the script than is there.
While mostly really respectful to the actors with the disabilities, there was one female character where I didn't think the jokes worked because the humor may have been more directed at her than with her.
THE COMMENTS
This is an English-language remake of the 2018 Spanish film Campeones directed by Javier.
This is a film that is elevated by the actors. The script itself is a bit predictable, mildly preachy, and razor this with its premise believability. But the actors elevate this out of what it could have been.
My biggest fear about the film would be the misuse of the intellectually disabled actors and would be them making a lot of jokes at their expense. But that isn't what happened. The film is very respectful.
I think casting Woody Harrelson in the coach position was perfect because of my knowledge of him as a person made me feel okay watching it. I assumed that he wouldn't do a film that made fun of the players. Also, in my personal universe the film would take place in the same universe as White Men Can't Jump.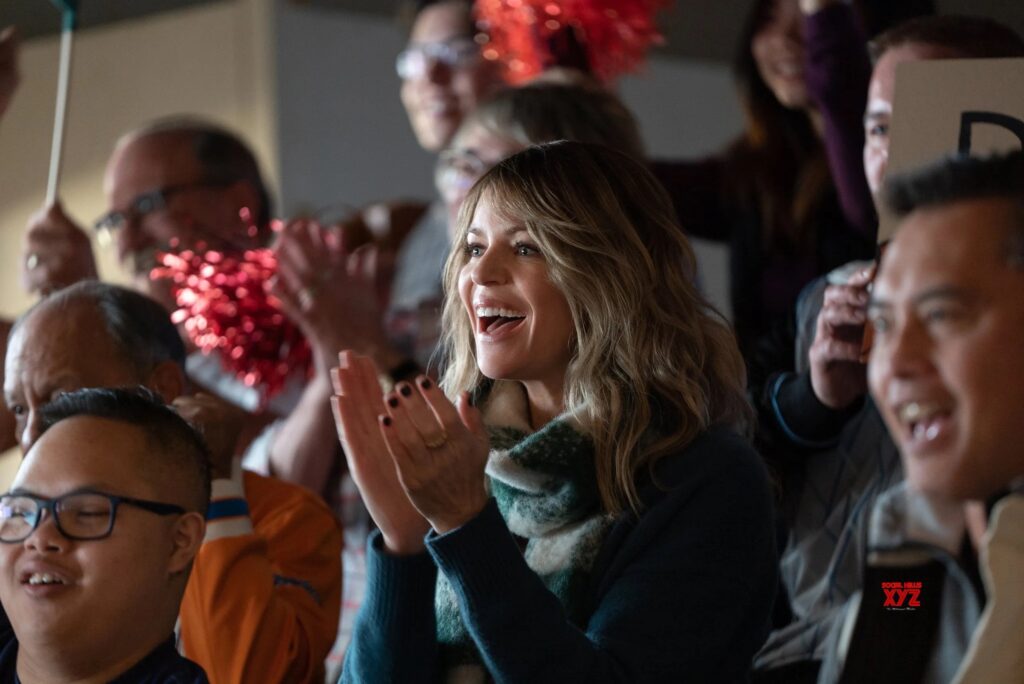 THE LESSON
Being a champion has nothing to do with outcome, it's a way of living.
IS IT REWATCHABLE
Absolutely.
THE FINAL WORD
Watching Champions is giving yourself an opportunity to smile for two hours. Heartwarming story and performances that elevate the script made it a solid sports-comedy film. The actors in the players in the film are in real life part of the intellectually disabled community and it was fantastic to see them have an opportunity to show a story with respectful portrayals and fully developed characters. Give yourself an opportunity to be happy and see this film.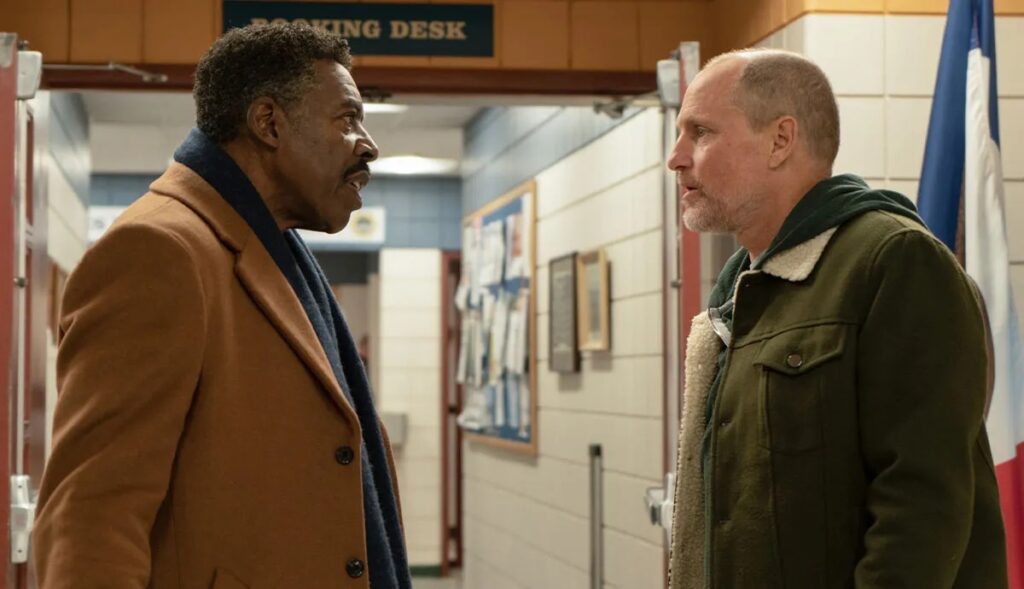 THE VERDICT
My 3L system gives me the choice to Love It, Like It, or Lose It.
Champions gets a Like It.
THE TRAILER
THE MEME REVIEW