Bodies, Bodies, Bodies (2022)
R ‧ Horror Comedy ‧ 1 Hour 35 Minutes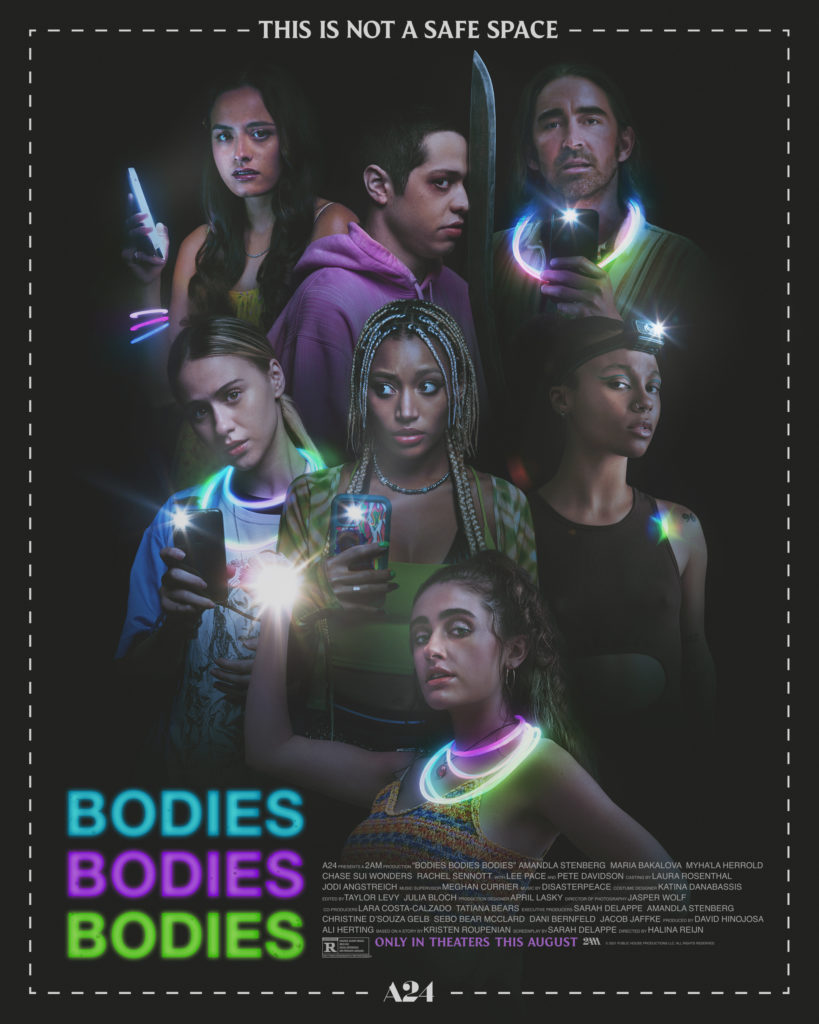 Screenplay by Sarah DeLappe
Story by Kristen Roupenian
Directed by ‎Halina Reijn
THE CAST
Amandla Stenberg, Maria Bakalova, Myha'la Herrold, Chase Sui Wonders, Rachel Sennott, Lee Pace, and Pete Davidson.
THE STORY
(In their own words)
When a group of rich 20-somethings plan a hurricane party at a remote family mansion, a party game turns deadly in this fresh and funny look at backstabbing, fake friends, and one party gone very, very wrong.
THE BEST

The BEST things about the film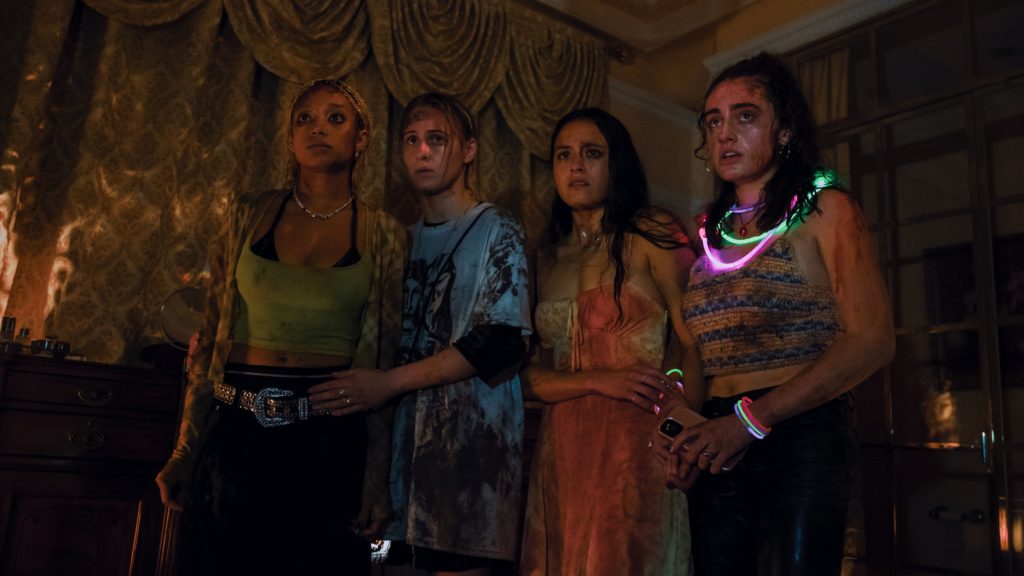 The comedy – very funny film. Possibly now a current favorite horror comedy.

The suspense – Trying to figure out who the killer is, waiting for twists, waiting for the next death, trying to figure the whole thing out, was amazingly exciting.

The satire. The satire of the film to me seemed to be a commentary on the juxtaposition of the starring generation. This is a generation that is really in touch with their emotions and aware how their words can harm other people. Yet at the same time they feel empty.
THE WORST
The WORST things about the Film
It's definitely a film of convenience. Set up too perfectly.

Some exposition to explain dumb things people did, seemed unnecessary.

My lack of a time machine to go back in time and watch this again for the first time.

THE REVIEW
After every screening I see, I'm supposed to give notes to the PR firm holding the screening, let me share with you what I said to the things I told them:
"A refreshingly and surprisingly wonderfully done horror comedy, with an emphasis on the comedy.
Honest performances, never over the top, played for keeps never for laughs, but the laughs kept coming.
Pete Davidson is fantastic.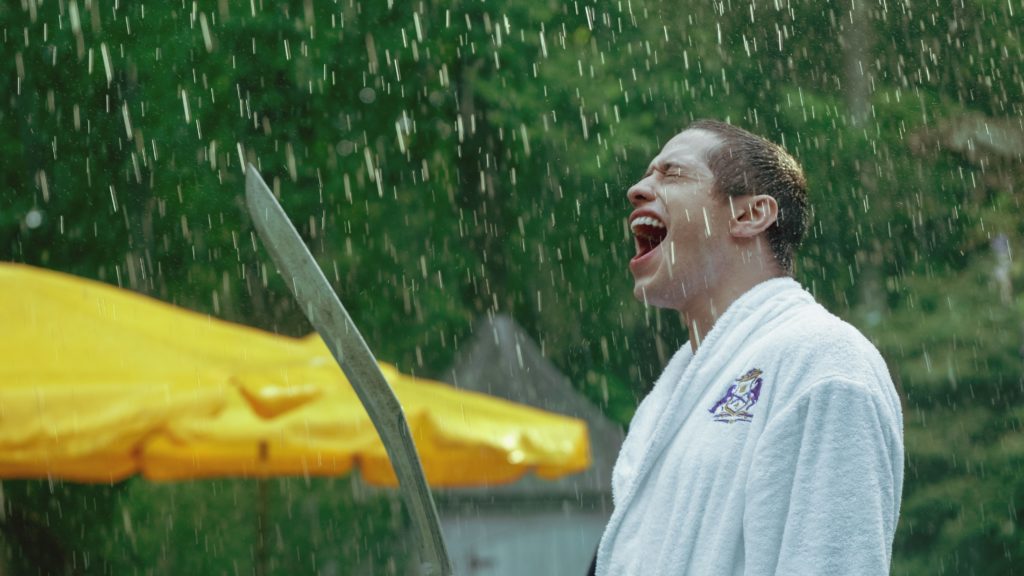 Wonderful ensemble! Acting, chemistry, they did it all so wonderfully.
Can't wait to see it again.
It is the "do-not-miss horror of the year."
Spot-on satire of a generation that has amazing levels of empathy and understanding of other people's difficulties yet can't find their own purpose."
That should give you a sense of how I felt about this film.
They say it is a lot harder to write a review of a film you like than to write one for a film you hate. It's really hard for me to write this review. I just want to gush over how much I enjoyed this.
I feel like I watch a lot of TV and film, and I just couldn't predict this film. It's horror, but it wasn't as gory as I was afraid it would be. It showed it was also a comedy, but it was WAY funnier than I predicted. I thought I knew who the killer was, then I thought I knew who they were trying to make me think the killer was, then I thought I knew the red herring, cause it's actually this other person….I was never right. I could just never predict what would happen. And that is absolutely exhilarating.
I don't think the film will be considered a film to "change the genre" but it at minimum should set a bar of excellence because this film is truly wonderful. The writing is wonderful. The script is witty, the characters are fully developed, they are driven with clear motivations, they reveal things at just the right times, there are wonderfully developed social commentaries throughout the film, which is so wonderful to see in a horror comedy.
The acting is surprisingly awesome. Pete Davidson was just terrific and it makes me want to go watch his other films to see if I've been missing something.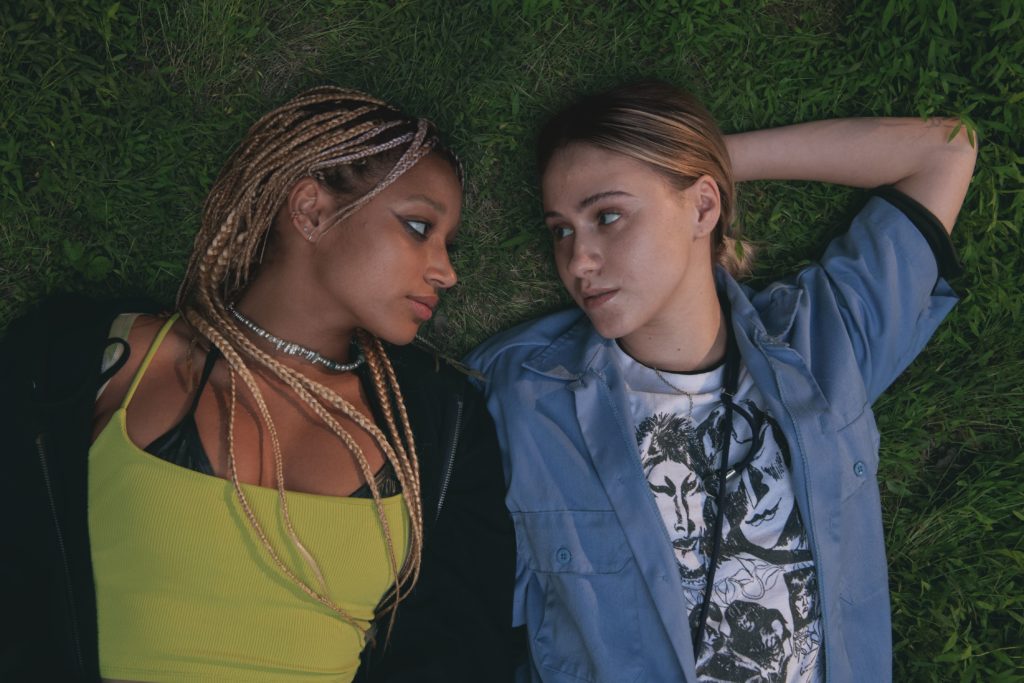 THE LESSON
This movie is stacked full of lessons! It really is!
Lessons in white privilege, in ableism, in understanding the hardships others experience and trying to be an ally. But ultimately I came away with this:
Being an ally is great….but making yourself empty inside is horrible.
REWATCHABLE?

Absolutely. One of the first movies in a while that I can't wait to watch again.
THE FINAL WORD
If you want a great laugh and scream movie, Bodies Bodies Bodies is it. It definitely has the blood and guts of a horror film. But it's comedy makes me forget all that. This is close to the most fun I've had in a theater this year.
THE VERDICT
My 3L system gives me the choice to Love It, Like It, or Lose It.
Bodies Bodies Bodies gets a Love It
THE TRAILER