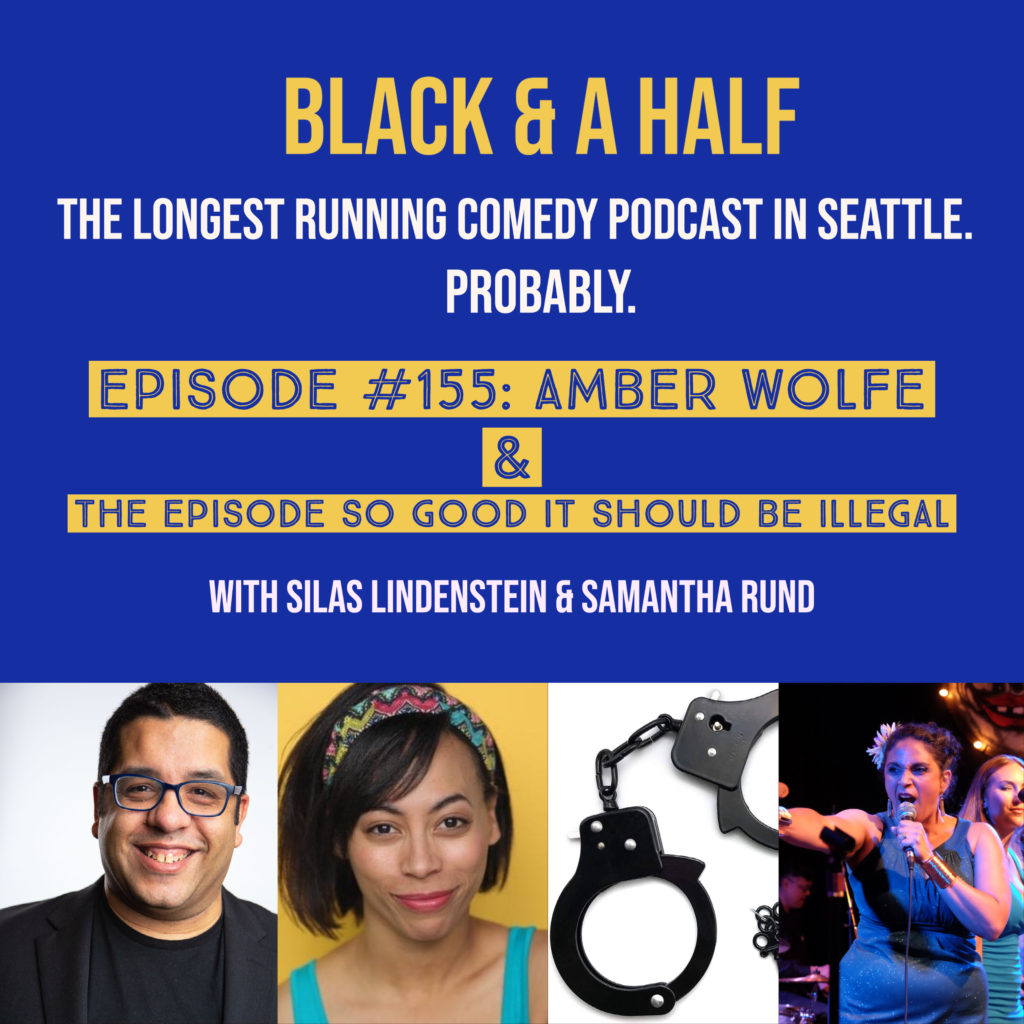 Actor, Musician, Burlesque Dancer, and future law enforcement officer Amber Wolfe joins Silas & Samantha this week.
Ways to support Black & A Half!!!
Please give us a 5 star rating and review & subscribe to us on iTunes!
Become a supporter on Patreon for a small monthly donation: www.Patreon.com/blackandahalf


Get free stock to trade by clicking these links and support us at the same time.

ROBINHOOD – Get a free stock and we will too when you sign up for the stock trading app Robinhood at https://join.robinhood.com/silasl
WeBull – Sign up Webull and get anywhere between 2-4 stocks depending on the promotion when you deposit $100 or more. We get two free stocks when you make that deposit within the first 30 days. Sign up for WeBull here.
Sponsorship
This episode is brought to you by Silas Lindenstein at Boutique Brokerage, real estate agent and host of the top 25 apple podcast – You're Buying A Home with Silas Lindenstein listen to that here. If you are in the Seattle area and looking to buy or sell a home. Email Silas at Silas@SilasGetsReal.com or text him at 206-351-9230.
If you are out of the Seattle area but looking to buy or sell a home, you can also support Black & A Half by getting a real estate referral partner from Silas. Email him for more info.
Beyond Technique Coaching by Samantha RundSamantha is an actor, comedian, and coach who has performed on stage and screen across the country. Recently, she can be seen on 3 Busy Debras on Adult Swim. She is passionate about enriching and empowering people's lives through the arts. Her coaching business Beyond Technique Coaching uses performance principles to help people bring more of their whole selves ( voice, body, and mind) to their lives and work. www.samantharund.com