Silas Lindenstein, Nicole Santora, & Samantha Rund celebrate the 100th episode and talk about conspiracies and what they imagine life after COVID will be like.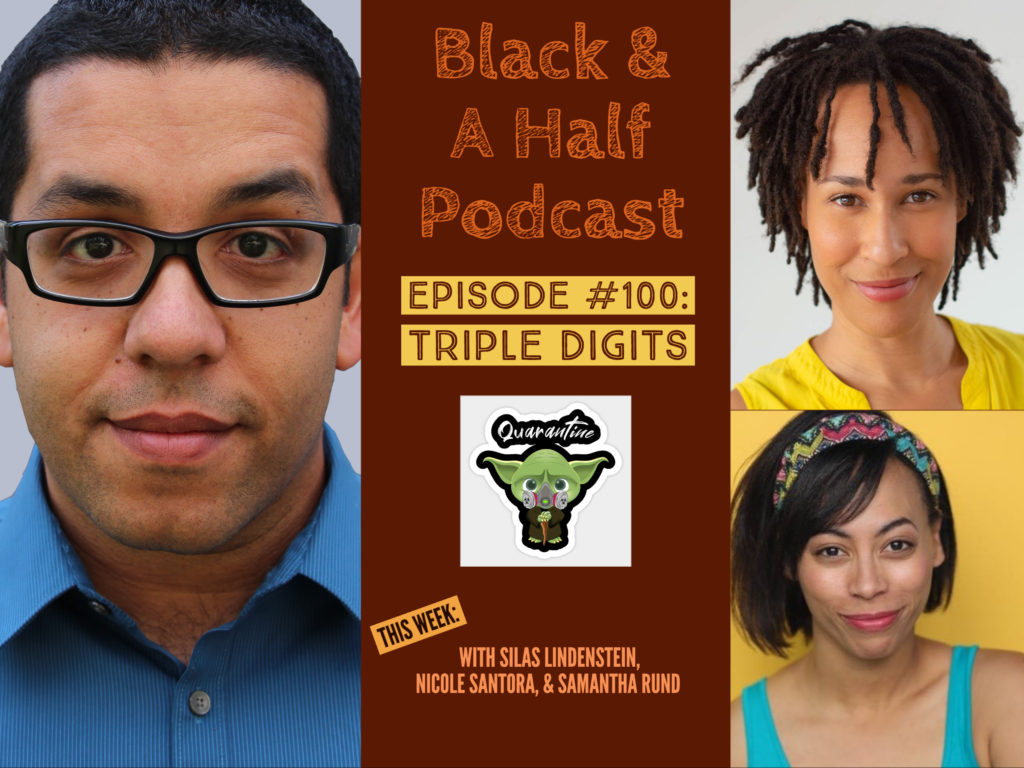 Ways to support Black & A Half!!!

Please give us a 5 star rating and review & subscribe to us on iTunes!

Become a supporter on Patreon for a small monthly donation: www.Patreon.com/blackandahalf
Sponsorship
This episode is brought to you by Silas Lindenstein at Skyline Properties. If you are in the Seattle area and looking to buy or sell a home. Email Silas at Silas@SilasGetsReal.com or text him at 206-351-9230.
If you are out of the Seattle area but looking to buy or sell a home, you can also support Black & A Half by getting a real estate referral partner from Silas. Email him for more info.