Manny Martin Returns!
Comedian Nigel Larson is our guest!
We talk about Nigel's experience with a Nazi flag.
We laugh a lot! Check out episode #38!!!
Nigel Larson is a Seattle based comic that performs all over the United States and Canada. He's competed in the San Francisco International Comedy Competition and is a favorite at comedy clubs everywhere.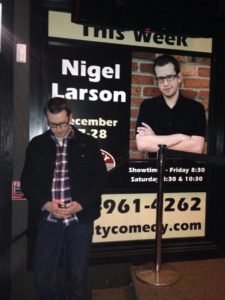 Podcast: Play in new window | Download
Subscribe: Apple Podcasts | RSS