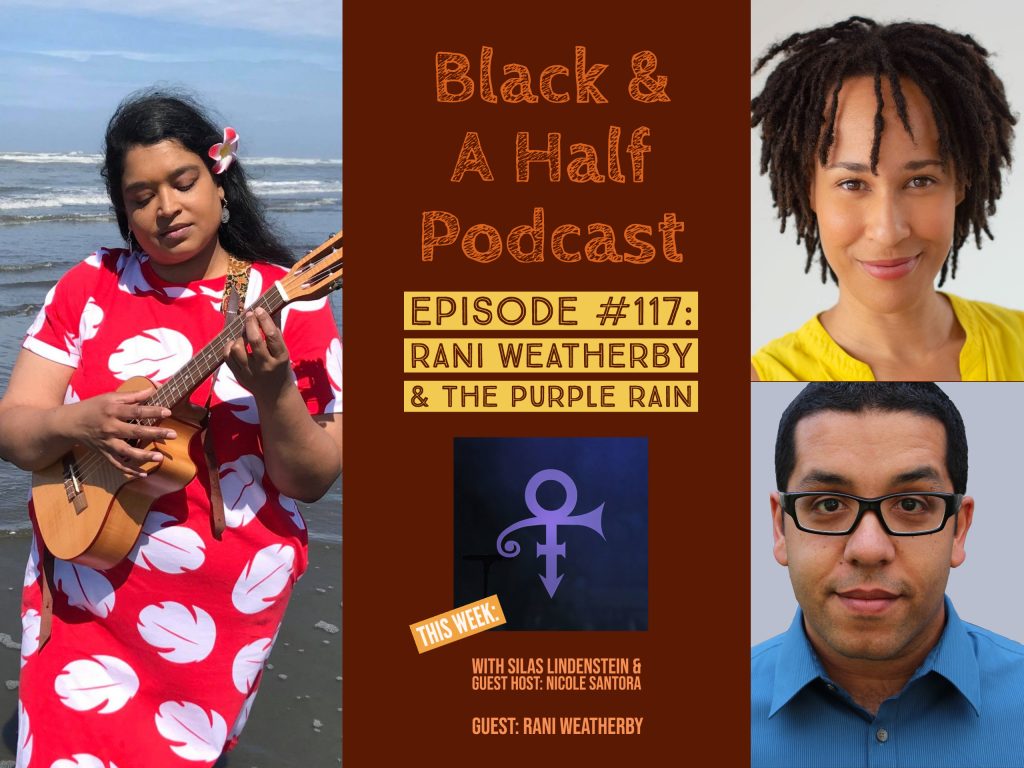 Rani Weatherby, AKA Champagne Honeybee, came by and joined Silas and fill-in guest host Nicole Santora to chat. They talk about the RNC, skills learned during the quarantine, Prince, and Rani tells her musical origin story. She also answers the world famous seven questions.

Ways to support Black & A Half!!!

Please give us a 5 star rating and review & subscribe to us on iTunes!

Become a supporter on Patreon for a small monthly donation: www.Patreon.com/blackandahalf
Sponsorship
This episode is brought to you by Silas Lindenstein at Skyline Properties. If you are in the Seattle area and looking to buy or sell a home. Email Silas at Silas@SilasGetsReal.com or text him at 206-351-9230.

If you are out of the Seattle area but looking to buy or sell a home, you can also support Black & A Half by getting a real estate referral partner from Silas. Email him for more info.
Beyond Technique Coaching by Samantha Rund.

Samantha is an actor, comedian, and coach who has performed on stage and screen across the country. Recently, she can be seen on 3 Busy Debras on Adult Swim. She is passionate about enriching and empowering people's lives through the arts. Her coaching business Beyond Technique Coaching uses performance principles to help people bring more of their whole selves ( voice, body, and mind) to their lives and work. www.samantharund.com
Check out her latest coaching video here.